GET CENTRED WITH GOD FOR YOUR 2023
Dates: MONDAY 27TH FEB TO THURSDAY 2ND MARCH 2023
Location: GERRINGONG NSW 2534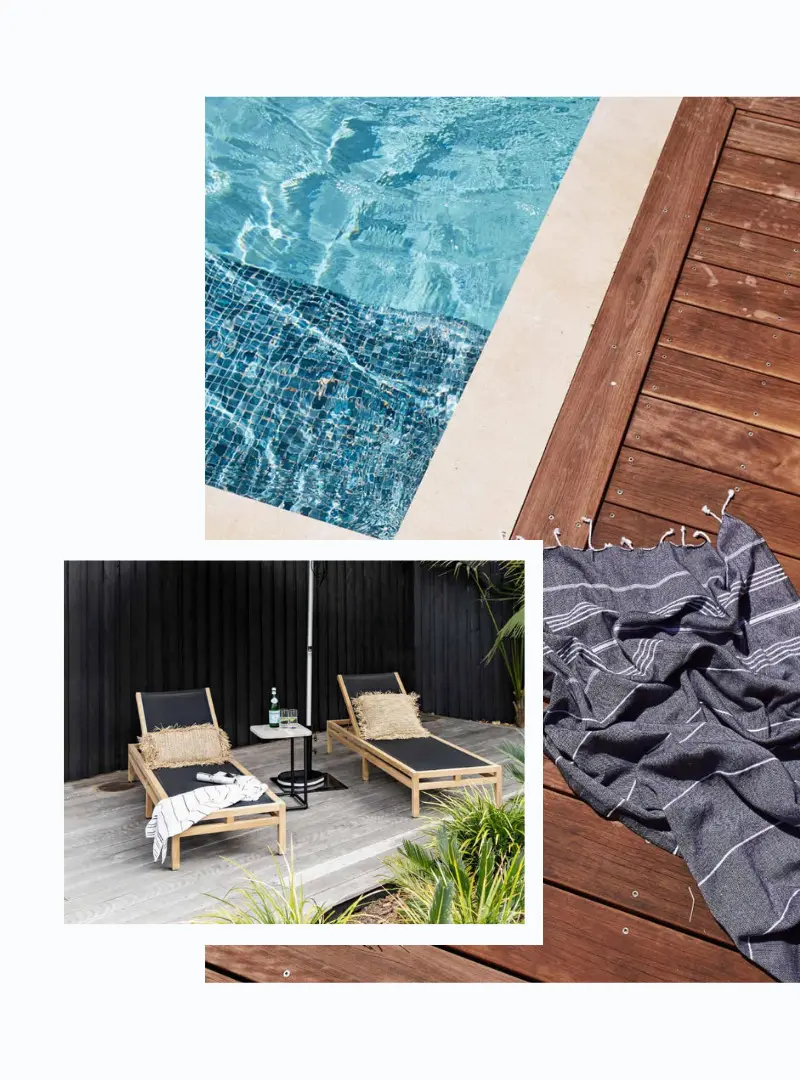 COME AWAY WITH US AND SPEND TIME IMMERSING YOURSELF WITH GOD. LET US TAKE CARE OF YOUR PHYSICAL NEEDS WHILE YOU SOAK IN THE SPIRIT & BE REFRESHED, IN YOUR SPIRIT, BODY AND MIND.
Our prayer is for you during the Retreat is:
• That Jesus will meet you where you are right now.
• You will create Holy Spirit-inspired plans for your 2023.
• Have time and space to think, dream, create.
• Be waited on throughout your time away so you don't
have to worry about a thing… no dishes or cooking!
• Enjoy your very own bedroom with private ensuite
• Work on that project you never quite have time for,
or not, this is your time away to refresh or dig in.
• Enjoy the presence of other amazing Christian business
women and leaders.
Blurring the line between the holiday home and boutique hotel. This unique farmhouse sits in the beautiful beach town of the South Coast, NSW – Gerringong.
We have six single king bed rooms with ensuites or one convert barn with a private lounge to have all to yourself.
Just an hour and a half drive from Sydney Airport. (There is a train you can catch from the airport to Gerringong, also a small airport at Albion Park Rail)
The address will be given upon registration.
What's included in your retreat?
3 Nights Luxury Accommodation
King Single Rooms or The Barn to yourself (The Barn is now sold).
Each luxury bedroom comes with its own en-suite and is beautifully laid out for a good night's sleep.
The Barn comes with its own lounge space & kitchenette.
Enjoy a King Bed all to yourself.
To plan, set goals and work 'ON' your business
You have the choice to bring work with you and do the things that we "never get the time for". Or, simply enjoy a restful time away with and take part in our goal planning workshop.
These sessions will be hosted by Megs and SJ.
Our aim is that you leave with clarity and direction for your year ahead.
 A Truly Indulgent Experience
You'll have the opportunity to enjoy some delightful pampering from our beautician, that will help you relax and fully indulge in your time away.
We're thinking… Full body massage, followed by a refreshing facial.
Let us wait on you, so you can relax…
Included in your weekend is...
Monday: Drinks upon arrival, with dinner out.
Tuesday: Breakfast, lunch, dinner with healthy snacks throughout the day.
Wednesday: Breakfast, grazing boards, light lunch, followed by more grazing…..and more grazing! A light dinner by the pool – after lots of grazing.
Thursday: Breakfast.
(Perhaps a cheeky Spring cocktail or a refreshing glass of wine, if you feel inclined).
On Monday, we will all arrive at the house and get settled in, followed by dinner at a local restaurant (dinner not included in price).
Tuesday, we will spend the morning with Jesus, taking you through some facilitated time with Him, followed by a relaxing afternoon by the pool, and being pampered.
Our evening dinner will be followed by a movie or chill out in your own space.
On Wednesday after breakfast, join in the Goal Planning Workshop or choose to work on your businesses (only if you want to – feel free to rest and relax).  
Following a delicious lunch, we will have the afternoon to take part in putting these plans into action. All while enjoying an all-day grazing table and the company of others.
At night, you can choose to enjoy some time on your own or join us for our final dinner out by the pool.
After a sleep-in on Thursday, enjoy a delicious breakfast then we will depart by 10 am.
You'll have the time and space to join in with the activities we have planned or take yourself off to your room/ocean and enjoy being in your own space as you need.
What you'll bring with you:
+ Your laptop (a printer will be provided should you need it)
+ Note/pens – these will be provided, however, please feel free to bring your own.
+ Comfy, light lounge clothes and something nice to go out for dinner.
+ Walking clothes/gym gear shoes if you want to take yourself out for a walk.
+ Swimming attire for the house or ocean pools.
+ Whatever else you would like to bring.
~ These prices are for a limited time, get them before places are sold out or the cost increases ~
Prices are in AUD and GST included.
Enjoy having not just a room, but a how little barn to yourself for your time away. A truly indulgent experience.
The Barn comes with a king bed, ensuite, and your own little lounge area next to the pool for you to have some much-needed alone time.
All food, drinks, pamper, and facilitated sessions are included.
Only one barn-style space is available…
Investment $2,250 + GST
SOLD OUT
Luxury Single Room - Full Board...
Each room comes with its own en-suite and king-sized bed, so you can fully relax in your own space without worrying about others and a bed big enough to starfish in, all to yourself.
All food, drinks, pamper, and facilitated sessions are included.
One room left.
Investment $1,850 + GST
Want to join in for just a part of the biz retreat?
We've made some different options available for you to still join in, just in different ways.
Stay One Night Only (Tuesday night) – Join us for just one night and join in all the activities on Tuesday & Wednesday. Arrive by 9.30 am Tuesday, and leave Wednesday night.
SOLD OUT
Two-Day Access – No Accommodation – Want to join in for the day sessions but find your own accommodation? This package is perfect for you. All food & drinks are included except breakfast.
SOLD OUT
Tuesday Only – You'll have access to all the communal areas and pool for the entire day. With the option to join in the facilitated Jesus time, followed by lunch, and then an afternoon to relax and enjoy a massage or facial. Your choice to work in-between or just chill, it's up to you. All food & drinks are included except breakfast.
SOLD OUT
Wednesday Only – You'll have access to all the communal areas and pool for the entire day. With the option to join in on the Biz Planning Workshop in the morning and then spend the afternoon as you wish to put your plans into action in a lovely location or just relax in the space. All food & drinks are included except.
SOLD OUT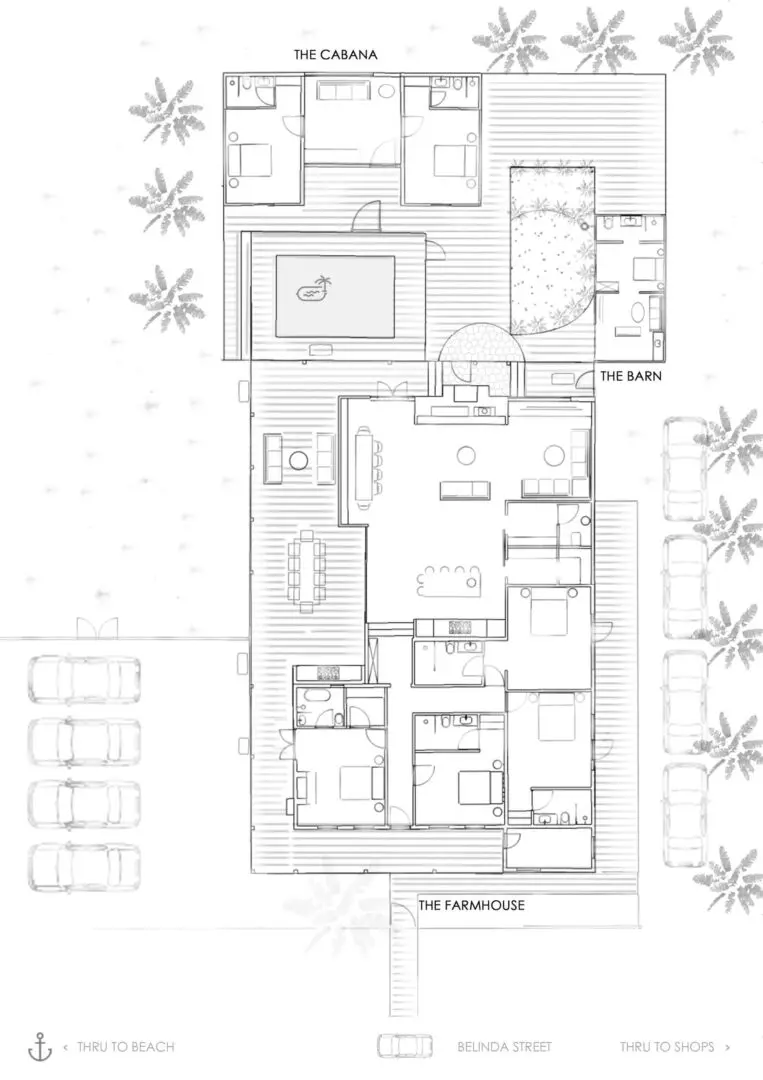 Our Biz Retreats are perfect for the faith filled woman, who wants to have time away with her business without distractions, to restore her soul, and to seek direction from God.
"I didn't know what I was going to be part of when I said yes to this, I just knew I had to be there. The moment I walked into the home where the retreat was happening, I instantly felt safe and valued. No small detail was overlooked and the space that SJ and Megan made was something truly close to what I think the atmosphere of heaven feels like. It was peaceful, joyful, warm and full of grace and love. It wasn't a networking retreat (thank goodness), there were no role plays and it wasn't once about who had more followers than someone else. We were all on the same level and Jesus met all of us individually and specifically. I highly recommend investing in one of these once a year. It's less about doing business and more about reminding yourself why you started this business and asking Jesus to be part of it again. You will walk away lighter, fresher, with a few tears shed, many laughs had, a belly full of chocolate and a fresh touch of God's love upon your steps forward."
AN INTIMATE TIME AWAY FOR YOU & YOUR BUSINESS
If you have any more questions, please email hello@christianwomen.com