Your Business Your Future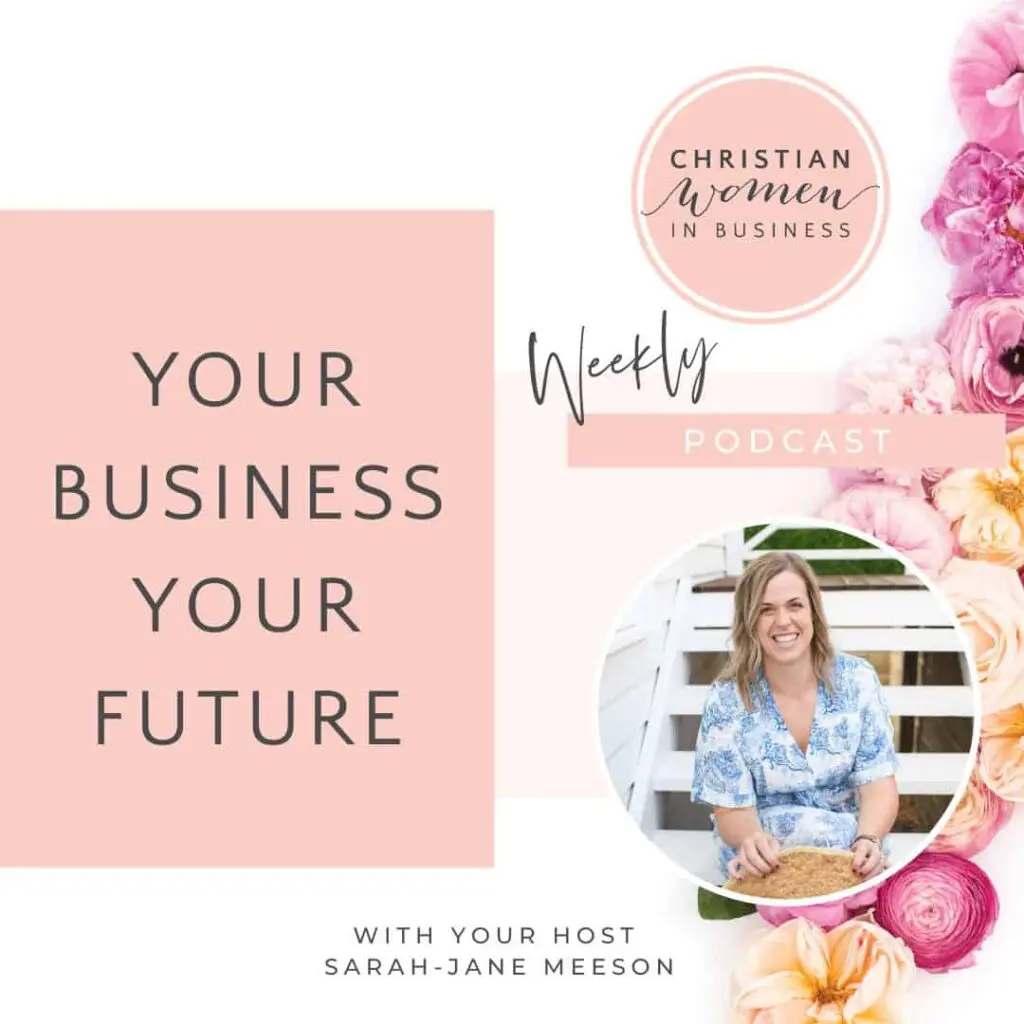 Your business success relies on YOU!
Now I know this statement is a little scary BUT this is something we need to talk about & I feel like most business owners come to this point of realisation that…
My Business Is MY Responsibility & MY Business Success Comes Down To ME!
God can't work with lazy people who have no faith and aren't willing to try. Anything is possible with God, right? And however, He chooses to do things is up to Him. But if you're sitting around not doing anything to work on your biz and wondering why it isn't successful it's time to look in the mirror!
Or you might be treating your business as a hobby, not really ready to fully commit.
Now… The whole reason you're doing this Biz Bootcamp camp is probably because you are a go getter, you realise the importance and value of learning and putting that effort into your business.
I cannot tell you the amount of people I have heard who complain about their business not bringing in income or they might ask me why they aren't making any income.
Now hands down, asking another human why their businesses aren't making money is a HUGE question to ask!
You or you may not be at this point, you maybe rocking it and you're like SJ – I got this, I know my business is my responsibility and I do everything in God's strength to keep going, to try new things, and to not give up. If that's you then lady, move onto the next lesson.
Or you maybe wondering why you're inbox is full of crickets yet you have no offering on your website and haven't made any consistent effort to build relationships with your audiences.
If you're the latter, lady, I say this with love. You gotta get off Netflix, you gotta move, and start being real with yourself, you gotta WORK THOSE LONG HOURS, WORK HARD, AND START TAKING THE RESPONSIBILITY!
God isn't going to give you a business on a silver platter.
There is no other way to say it. Most business owners in the first few years work their little tooshies off!
There is little time to play, they are trying, testing, making mistakes, trying again, praying to God for the wisdom, guidance and strength to keep going.
If you aren't willing to do that, then, I am sorry to say that business isn't right for you.
God needs warriors who are action takers, who are willing to go beyond when everyone else has given up. They are the ones who understand the balance of grace over grind.
Now I am not saying you work just for the sake of it, NO WAY! It's super important to work on things that are going to bring in the sales and make you money.
Don't even get me started on the sharks out there in the Instagram and Social Media world who will be sharing how they made $100,000,000.00 in their first month while working on a beach. I call poopy on that! DO NOT even compare yourself to those people, they aren't telling the truth and they aren't real.
All that said in love, you need to ask yourself the following questions and get real with yourself and with God…
Am I willing to have that faith, that trust and do what it takes to make my business successful?
Am I willing to go past the point of breaking and trust that God has me?
Am I willing to do what it takes?
No more hobby business, no more complaining, it's time to get real, it's time to be thankful for the opportunity God has given you to serve people and make their lives better, it's time to get your hands dirty lovely, and it's time for you to step up into what God has install for you and your business.
He is just waiting for you to say yes and start moving!
Are you willing to say yes?!
Make your commitment to God now if your yes is your yes. A commitment to trust in Him, to do what it takes, and to do it at the best ability you can!
In CWIB we have a saying…
"Do what you can in the natural and let God add the super!"
To register for the Enriched Biz Bootcamp, scroll down below or >>click here<<
are you ready to go to the next stage of your business with god?
Doing business as a Christian woman can sometimes feel a little daunting…
The silly fears we get in our heads like…
Am I doing the right thing by God in my business, is it ok for me to be making this money?
Am I a bad Mum for wanting to grow this business as well as have a family, even worse, what if I grow too big for my family?!
What if I get the customers and I can't deliver or keep them?
What if I don't bring enough value or they figure out I don't know everything and think I'm a fake?!
You might have lost some of your dearest friends because of your business and now you feel more alone then ever!
Sister, I get it, I have surely encountered most of these fears, too & can relate and we're here to tell you, you're normal and we get it!
Luckily, we have a God that's bigger than any fear, doubt and who wants to connect on a deeper level with you in your life & in your business.
How do I know? Because He told me! God told me that He wants to create transformations for His daughters in business so you can move forward & scale in the price and faith that He gives us as a gift to live out our lives and business in.
A six week eCourse that's designed for Christian Women in Business who are ready to take their business from lukewarm to red hot!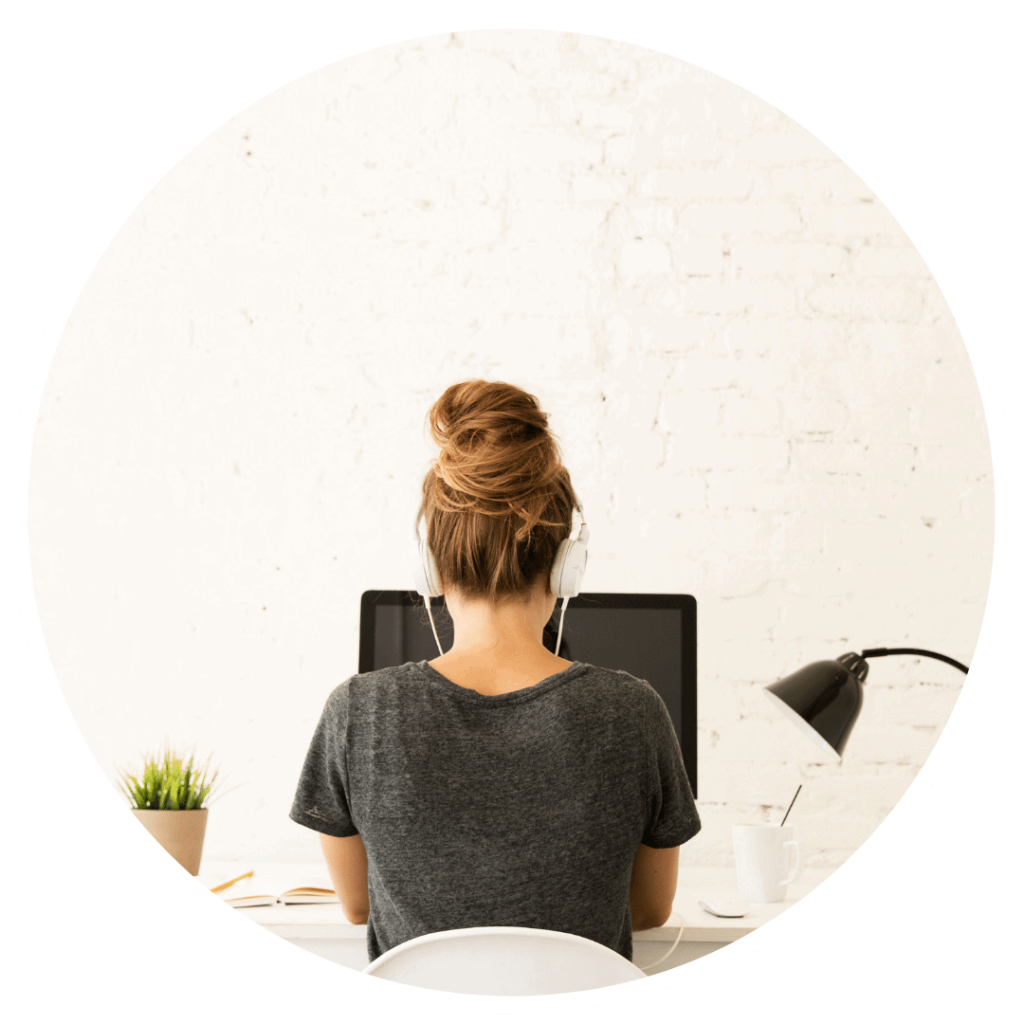 If you'd like to hear when enrolments open and when we officially launch the Bootcamp, pop your details in below and you'll be the first to know…
We have built the Enriched Biz Bootcamp to help you find where you are now in your journey and what steps to make to take you from the place you're feeling now, to a place of peace and calmness and feeling like you're truely aligned with God in your business.
This Bootcamp will be like no other, because it will be Jesus who is the one leading you…
We believe in you lady,
We believe God wants to meet you where you're at…
And we know, with a little bit of guidance from us & God,
It's time to move onto the next season in your business.
You've got what it takes! Now is YOUR time…
Through the six weeks, we are going to cover the following subjects…
In this section, we are going to give you practical tools & resources to draw you closer to God.  Jesus has some things He wants to share with you beautiful, we will help create the environment so you can connect.
Building Your Audience & Selling
In this module, you're going to learn all about online marketing, building your audience and social media presence and the all important – making the sale.
This section is designed to build and compliment what you already have set up!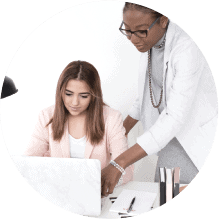 In this section, we're going to go through the back end of your business and work out what systems we can improve and get your inbox under control so you have the time and head space to put into working on your business.
We're going to build an efficiently running business baby!
You have everything in place ready to go, now you feel the only thing that's holding you back is your mindset towards money. In this module, we're going to tackle any money fears you might have. Sort your assets out and get you ready to make more money in your business.
Once you're down with God, you've got your business ready for expansion and your cool with money. This section is all about making a plan and putting all that you've learnt into action.
You won't be doing this journey alone lovely. Myself and God will be at your side!
but like anything in life & business – you are going to have to put the hard work in and want it enough to make the changes and commit to this Bootcamp.
OVERWHELMED.
You are feeling overwhelmed with all of components that make up a business. You feel like there are so many courses and information out there on business, you don't even know where to begin working on your business.
ALONE.
Maybe you feel you don't have a community of women who get you. You've tried other business communities out there and they have never felt right, there is always something missing.
UNSUPPORTED.
You long to have that support team that of women who you can run ideas past when you get stuck. On the outside you look like you've got this but deep down you crave to have that tribe to bounce ideas off.
CONFUSED.
You crave for someone to just show you a simple path for the next steps and how to improve your business.
UNSURE.
Maybe you feel like you need to start sharing more about your faith in business and you're not sure where you stand with it. Do I share, don't I share, how can I share my faith without having a fish or cross on my logo?
LOST.
Maybe you feel like the world is on top of you, you haven't spent time with God in your business, you might not even be sure how to align your business with God.
PACE.
Knowing that you have practical support coming to you each month to help you build your business and stay organised & consistent with your social media.
CONNECTION.
To a community of women who have your back for prayer and are here to answer those awkward questions whenever you need it.
SUPPORT.
You might be running a small business on your own, but that doesn't mean you have to feel alone. You'll have access to a community of women from all different businesses for you to bounce ideas off whenever you need it.
FOCUS.
Every month we will focus on a specific area in business, giving you practical "How To's" as well as Kingdom based teaching that will be easy to implement and bring amazing results right from the get-go.
FREEDOM.
To share your faith in Jesus. To have confidence in your values that are there because of your faith and no judgement from us for praising our amazing God.
PERSPECTIVE.
When it's just you, your laptop and your furry friend co-worker, even the small stuff can feel HUGE! We'll help you take a step back, get your eyes back on Jesus and help you get realign with the mission God has given you.
Our mission is to transform you into a confident Christian Boss Lady that's on fire for God & your business…
5 MODULES OF GOD CENTRED BUSINESS GOODNESS
Each week, over the 6 weeks we will release a new module of the Bootcamp that's made up of lessons and topics designed to transform you in all different aspects of your business.
A LOOK BEHIND THE SCENES
I'll be taking you behind the scenes of my very own businesses so you can see what's works to help birth juicy ideas of what you can apply to your business.
WORKBOOKS, WORKSHEETS, & VIDEOS
We told you there would be work involved ;-). Throughout the lessons, you're going to have access to workbooks, worksheets, & videos that are going to challenge you and for you to put things into action straight away.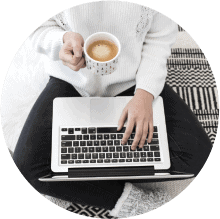 LIFETIME ACCESS
We are all in different seasons of our businesses. You don't have to worry about missing a beat because you'll have access to this course for as long as CWIB and myself are around.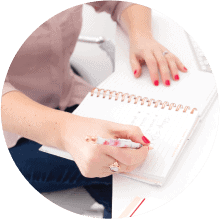 ACTIONABLE WEEKLY EMAILS
Never miss a beat, each week I will be sending you an email to keep you on track, focused, and accountable for you to stay on track with your transformation.
A LITTLE SURPRISE
In week one, we have a little surprise in stall for you to help facilitate your time with God.
Sign up to hear when we launch
Once enrolments are open make your investment
We will start on Monday 28th September
You do the work and make your way through the modules
We celebrate yoour transformation and suucess!
If you complete all 5 modules, do all the homework and still don't see a transformation & results in your business I will give you all a full refund!
I believe in this bootcamp so much that I know the items we will be sharing with you work. So if you do everything we've asked and you still don't see results, we will give you a straight refund.
But what if i feel like I can't afford it?
We're going to be real with you here…
No matter what your budget, you're only going to commit and put your money into something that you value & you're only going to get out of something what you put in.
We had this one lady join, who too felt like she couldn't afford it. She prayed with God, God had given peace about her joining, but her bank balance didn't reflect that. She decided to change her mindses  She decided that, if God had given her peace about joining then He would provide the funds for it to happen and she wouldn't have to worry about it. You know what happened?
GOD PROVIDED HER.
It's not a matter of how much you have in the bank. Our God is so much bigger than that! In fact, He tells us not to worry about money and that He will look after our every need. If your need is to be part of an encouraging community then He will make sure you can be part of it!
But is this ENRICHED biz bootcamp right for me?
You may be thinking all of this is great but is it right for me?
We encourage every women to pray about the decision and ask God if He wants you to be of created.
But be encourage we have woman from all over the world with all different types of businesses that will be taking part in the bootcamp….
ecommerce & web developers
lovely words from our lovely ladies...
It's been such a privilege to be part of the CWIB journey.  Having been in the community from the very foundation of it being simply an idea to now, a live and thriving community I am so proud to call CWIB my home business hub. It's a pleasure to do life with these amazing women.
Aspire Early Childhood Consultancy
Sarah-Jane's God filled aspirations guided by the Lord brought about CWIB.  Through this community of women I have truelly been blessed. As I continue my journey in setting up my first business at the age of 52, Sarah-Jane and this wonderful community through God have relieved my fears and uncertainty in starting something new. I've learnt things.  I'm building new relationships and knowing it is all God focussed and God directed helps as a Christian Woman in Business strive for excellence under God.
From CWIB I have gained encouragement, support and learnt new things in the company of wonderful Christian Women.
Joining a like minded Christian women group in my journey's to succeed as a Christian business women was very important to me. When I asked to join CWIB I couldn't be more happier when I was accepted. The love, support and nuturing I have received from the CWIB has been amazing. Thank you SJ and team for your encouragement, working with my budget to allow it to work for me, and being so inclusive. Looking forward to learning and growing with you all.
I love being a part of CWIB. As part of this community I have begun to realize that I'm not alone in this journey, that there are many like-minded women like me who have the call of God on their lives. CWIB provides a place for me to grow and develop my passion for God and for business with other women who have so much to share. This is the community I've been waiting for, praying for.
I wanted to join CWIB as I wanted to be surrounded by a community of women who did business from a faith perspective, rather than from 'the worlds' perspective. I wanted to connect with like-minded women who would support me on this journey in business, constantly reminding me of my values, faith and why I'm doing this in the first place – it's not all about me, but using the gift I've been blessed with the help others see Christ through me. I've connected with a few women already, are so grateful and can't wait to connect with more!
I joined CWIB so that I could connect with wonderful, strong spiritual sisters in Christ. Having just moved to Brisbane from Adelaide, I terribly felt a vacuum, which has come down so much since I have joined CWIB. The very fact that now I am part of a bigger like minded group, who have been praying for me has been such a relief. I can already see a positive move in my life as a result of these prayers. I am sure this wonderful sisterhood will continue to be a strong pillar of support for all Christian Business Women and can only imagine the joy when I will meet them in person and get to know them more……Hip Hip Hurray to CWIB and all its beautiful members:)!
Over the years I've been apart of many business groups and had many business coaches. Recently I was impressed to search out for a bible-based women in business group, who put God first and taught how to trust in him rather than hustling or pushing your business. God led me to the Christian Women in Business Group and I signed up straight away. I can't wait to meet them all at the business retreat in February.
I had been following CWIB on and off for a year through its app when I joined this year, the timing was right. God affirmed that he was in charge of my business, that there was nothing he was not already knowing and addressing. Getting the journal helped me to focus specifically on the daily tasks, the longer views and strategies. There s no battle of wills here, it d be a lost battle for me anyway, and I m better off in his plan, in his power. The most valuable part of CWIB has been learning, but also the journey of reflection, the journey of letting go and resting in God and seeing him work his supernatural power in my business. I am a podcaster for God, I evangelize and pray healing prayers through podcasting. My struggles were content and pace.
Be the first to hear when the Enriched Biz Bootcamp Launches…
5 Weekly Instalments of
$130.00 AUD
Access for Life
$650.00 AUD
Got some questions? Maybe we've already answered them…
If you have a question that's not been answered here, please fell free to email us at hello@christianwomeninbusiness.com.au.