#16 Building Confidence in your Business with Toni Purry
We interview Toni Purry, who is by far a very inspirational lady! Toni has a great story to share with that shows what happens when we have courage, determination and God! Toni shares with us how you can grow your confidence and be unstoppable in business.
A little about Toni:
Toni Purry is a public relations (PR) industry veteran with more than 20 years of experience who travel, tourism, fashion, non-profit, business and education industries. Her insatiable desire to succeed on behalf of her clients has been the fuel behind numerous highly influential and award-winning campaigns garnering publicity for clients on national new shows, and major newspapers and magazines.
While pursuing her Bachelors degree in Public Relations, Toni who is no stranger to lofty endeavors, made history by becoming the first African-American woman to earn the title of Miss Alabama, shattering a 75-year glass ceiling. She's held executive leadership positions with corporations and organization throughout her career and successfully ran her own award-winning boutique PR agency in Los Angeles.
After nearly 10 years of running her lifestyle agency, Toni recently made a shift in focus to apply her skill for generating excitement around client business, to inking her first book that helps individuals develop a personal sense of inner hype and greater confidence. Her book entitled My Hype Book is a guided motivational journal and since its launch, Toni has been invited to travel and share her book, host workshops and speak before churches, women's groups, conferences, corporations, businesses, and schools on the topic of confidence.
Toni's Top 5 Tips:
Don't be afraid of the good points you have and sharing them on all different means of media.
When you open up and speak out people will begin to follow you and you will begin to grow momentum.
Make sure you give yourself time to reflect on your achievements.
Make a note of those things so you can reflect.
Take time to celebrate accomplishments.
Where you can find Toni…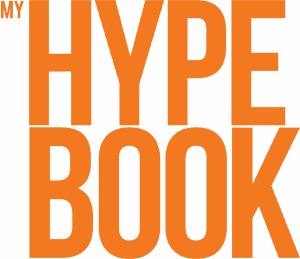 Building Confidence in your Business