#38 CS4 – CELEBRATING NEW FRIENDS IN BUSINESS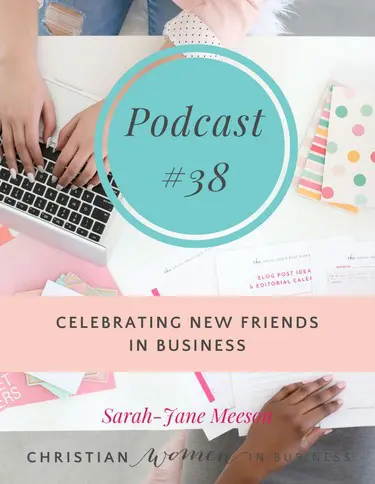 Building relationships is key in business, whether you're building relationships with your clients, your staff or for collaborations, as a business owner you need to be great at making friends.
We feel so blessed that we (with God) have created a platform where we can allow women to make friends with other like-minded women who are on a similar journey to use and get what it's like to build a business with God at the center.
We encourage you to learn about how to build relationships with others and to analyse the friends and community around you that you do have and workout who is building you up and keeping you wise and who are fools, who don't have your best interest at heart.
Bibles verses we cover in this podcast:
Proverbs 13:20 NIV

Walk with the wise and become wise,
for a companion of fools suffers harm.
Proverbs 27:6

The wounds from a lover are worth it;
kisses from an enemy do you in.
Ecclesiastes 4:9-12 NIV

Two are better than one,
because they have a good return for their labor:
10 If either of them falls down,
one can help the other up.
But pity anyone who falls
and has no one to help them up.
11 Also, if two lie down together, they will keep warm.
But how can one keep warm alone?
12 Though one may be overpowered,
two can defend themselves.
A cord of three strands is not quickly broken.
We encourage you to join our community or get involved with our Community Conference in Feb to learn how to build good heartfelt business relationships with people and strangers.
You never know where they might lead.