5 Top Tips To Manage Your Time Better in Your Business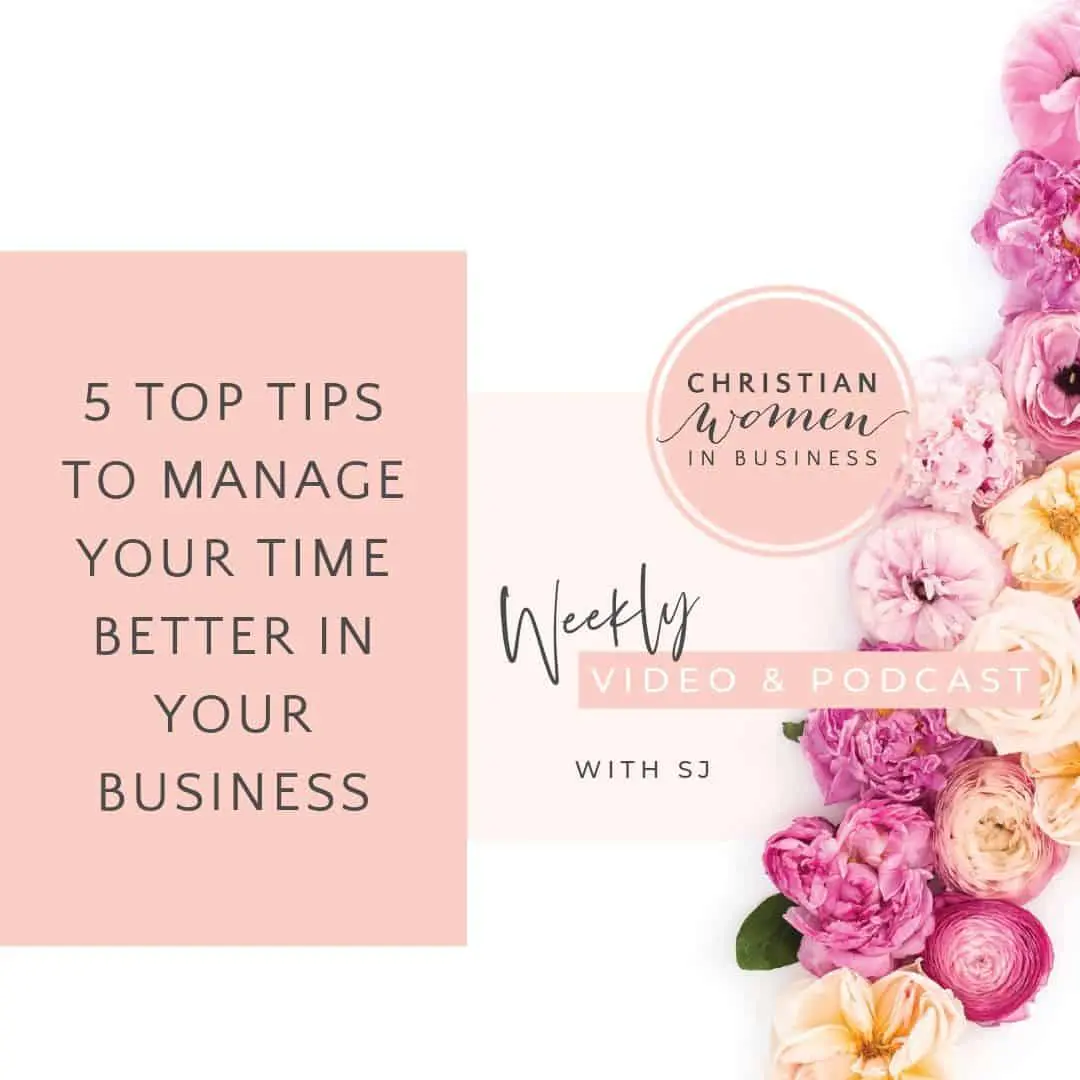 Going with this month's theme of Time Management, today, I want to share with you my 5 top tips for how I manage my time.
1. Always write the next days list and the day on each day. This should be a list of important things that will go towards working on your business and your morning routine. For example;
Walk
God time
Pray
Plan new podcasts
Record new leaders videos
Schedule Community Posts
So when you wake, you already know what you're doing.
2. Get ready to work on your biz like you would if you were going to work at a job. Especially important if you work from home.
3. Work on your one most important things before you open your emails or social media.
4. Take regular breaks to keep your mind fresh.
5. Work shorter hours, you'll get more time done. For example, work 5 hours a day instead of 7. Also, set timelines on when you want to get stuff done by and put a timer up on your phone or computer.
Bonus Tip: Turn all notifications OFF on your phone, laptop, iPad. Don't have your Facebook, Instagram or emails open while you're getting your work done.
Are you ready to join a community like no other?
We've created a sisterhood of Christian women in business who are completely in love with God and encourage each other on a daily basis with their businesses. 
If you're after some Godly support as you grow your business…
We invite you to become a part of this amazing, heart felt community by clicking the button below <3

Founder Sarah-Jane Meeson was given a word to inspire women. Since then, Sarah-Jane dreamed about how she could inspire women and unite them together. She knew it was going to be for God and she knew she had a passion for business and just to see people thrive and be all that they can be: no matter what past they've had, no matter how much money or where they come from. It's about them being the best person they can be for God and to help share their story of how God has worked through their life and business.
After chatting with a girlfriend and sitting on the idea for a while, God kept prompting her heart to bring this movement of women together. After some time, Sarah-Jane knew what she needed to do; she bit the bullet and now here it is. Christian Women in Business – a movement of Christian women pushing forward for God in their businesses … and it's great!