#6 – Encourage Rest with Annette Hurn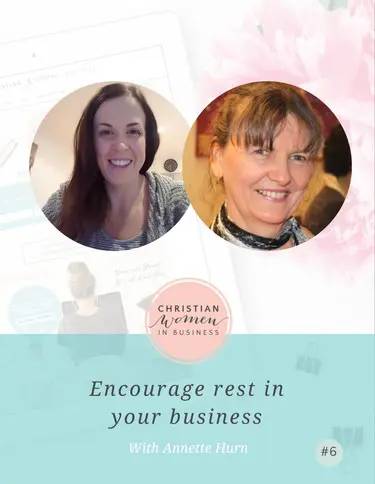 CWIB News:
We are currently in the middle of our first intake since the foundation membership that opened up in Feb.
If you would like to become a member of CWIB we encourage you to get your applications in as soon as possible so we can process them and get you into the community before our intake ends for this quarter.
What will you get as part of the membership: Directory Profile so we can promote your business on our website, Access to our Private Community so we can unite and make friends with other CWIB, you'll have Access the CWIB Academy to help grow your business. At the minute we are in the middle of a study called Maiden Business and much much more.
To apply visit our website www.christianwomeninbusiness.com.au/apply/ our intake finishes very soon.
---
Today we have on the show one of our Foundation Members Annette Hurn, Annette is the founder of Anaya's Natural Health Clinic that helps women who are exhausted and struggle with Adrenal Fatigue and burn out.
This came out of her personal experience with extreme Adrenal Fatigue when she woke up one day and couldn't get out of bed. In her search for a cure and seeing how so many suffer from these conditions, God moved her to leave her corporate career behind and study Naturopathy. She spends her time working with women, helping them and educating them of the the real threat of fatigue, what causes it, and the importance of stopping to take care of themselves especially with the many hats they wear.
Annette's 5 Tips
Get your Foundations in place: Emotional, Spiritual, physical
Set goals for your health as well as your life
Learning to live one day at a time Matt 6:34
Stay well hydrated
Take time out
Annette also recommends a book by Dr. F. Batmanghelidj called Your Body's Many Cries for Water also known as The Water Cure.
How do you incorporate God into your business?
Pray often and seek his guidance. It is vital especially in the health business when people look to you for their well-being, recognizing that ultimately, God heals and putting that into practice. Praying for her clients and asking the Holy Spirit for word of knowledge and understanding about their illnesses goes hand in hand with Science and her knowledge of our bodies.
What is your Bible verse for this season of your life?
Psalm 23:1-3
1 The LORD is my shepherd, I shall not be in want.
2 He makes me lie down in green pastures, He leads me beside quiet waters,
3 He restores my soul. He guides me in paths of righteousness for His name's sake.
Where can our listeners find you?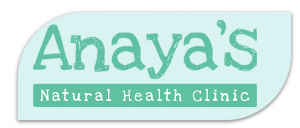 To learn more about how to become a member of Christian Women in Business click here.