#68 Affiliate Marketing and Blogging for Jesus
In this podcast, we interview Molly Stillman from
Still Being Molly. Still being Molly
is an affiliate and blog website all about ethical fashion, stopping sex trafficking and much much more. Molly hosts her own podcast Business with Purpose.
5 Tips on your craft to someone who's thinking about starting the same business as you:
Don't get into it into the sense to make money – you need to work out your reasons why you're doing it as that will get you through the hard times.

 

Focusing first on creating really high quality content over quantity.

 

Hire where it hurts.
Don't put your eggs into one basket – Focus on the stuff you own in your business so that if Facebook or Instagram change you have something to fall back on.

 

Find a way to best connect with your people – focus on your own values and what things mean to you, don't try to be someone your not.

 
How do you incorporate God into your business?
By being generous

 

By being good stewards of God's money

 

By serving and glorifying God

 

By talking to God throughout the day, not just in set "prayer time"

 
Life Verse:
1 Peter 4:10 Each of you should use whatever gift you have received to serve others, as faithful stewards of God's grace in its various forms.
Verse this season:
Philippians 3:12-14 I'm not saying that I have this all together, that I have it made. But I am well on my way, reaching out for Christ, who has so wondrously reached out for me. Friends, don't get me wrong: By no means do I count myself an expert in all of this, but I've got my eye on the goal, where God is beckoning us onward—to Jesus. I'm off and running, and I'm not turning back.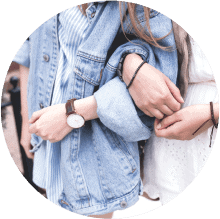 We're open for membership intakes and would love to invite you to become a member. It's time for you to join a community of like minded women.