#73 Good Ideas Take Time with Valerie Cabadonga
Valerie Cabadonga shares her journey about how she started Her Progress (formerly known as the WIP Movement) in 2017 with a vision to see a collaborative, confident and comparison-free community of women. Her Progress' mission is to be a place of celebration – celebrating the progress of women, praising God and His faithfulness and enabling women to embrace the power of self-celebration.
Her 5 top tips:
When you have a passion – Got for it.  Don't wait for things to be perfect.  Good ideas take so much time.  Modify as you go.
Look at yourself for inspiration.  Don't compare yourself and explore whom God has made you and have confidence in that.
Fuel & re-fuel.  Keep resting and when you hit that point of breaking go back to your why.
Surround yourself with like-minded people to support you through the progress.
Keep going – Persistence and consistency.  Serve the small and serve them like you're serving Jesus.  One person might need to hear what you say.
Her Bible verse for this season:
Trust in the Lord with all your heart    and lean not on your own understanding.
Proverbs 3:5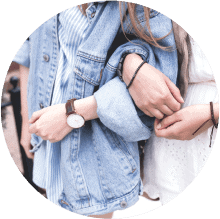 We're open for membership intakes and would love to invite you to become a member. It's time for you to join a community of like minded women.