#77 Your Godly Mission Matters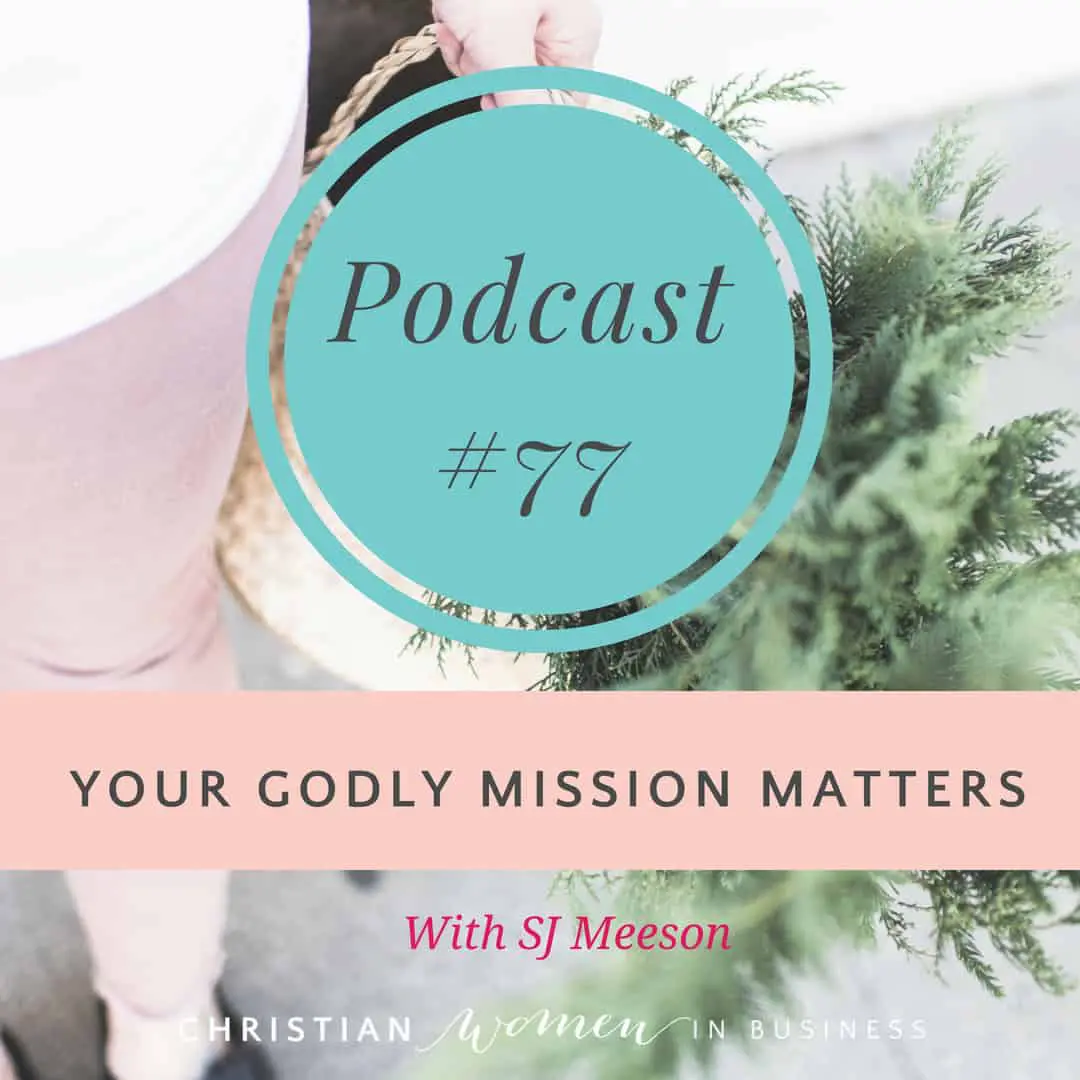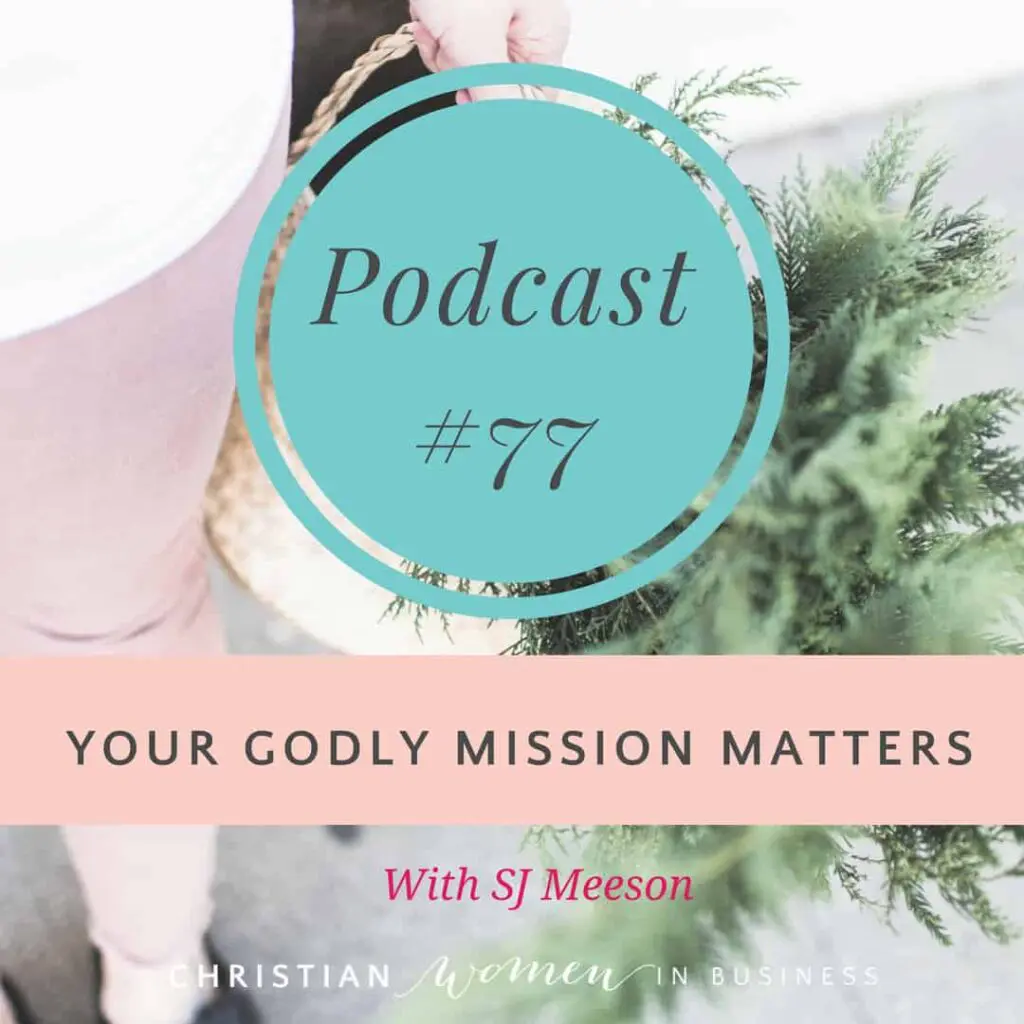 There are days in our businesses where we can get to a point of thinking, why am I doing this? Why am I putting myself and my family through this and surely there is an easier way to make money? I love my business, but we're not friends today.  Let me tell you, what you're doing matters, what you're doing, you're doing for a reason, and our aim is to do good, even on our really bad days.  
Your Godly mission matters. What you're doing matters. It doesn't matter in a successful way, on those days you're hardly feeling successful, but remember, God isn't interested in your success. He's interested in your character.
On these bad days, are you going to let the sorrow win, or are you going to get back up?
I have those days too. Where it feels like everything is on top of me, where it all feels too much and I just feel like staying in bed. Life isn't easy, just because I make these podcast and run a God felt business, doesn't mean I don't find things hard or have bad days. 
The reality is, this is life. I don't know why bad things happen and it's not up to me to judge them. That's up to God and if on these bad days or weeks you chose to try and be God and judge, you're setting myself up for failure. 
What happens when we try to be God and figure all this stuff out? We're putting ourselves above Him.
Let's let God be God and let's humble ourselves and be who we are, human, children of the great King, living in God's amazing grace.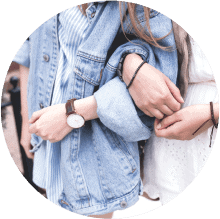 We're open for membership intakes and would love to invite you to become a member. It's time for you to join a community of like minded women.
So what do we do when we have "those" days…
Give ourselves time to feel sorry for ourselves if we need it, have a good cry, tell a friend, and get it all out.
Write it down… Whatever problems you face that's making life hard, write them down. It gets it out of your head and on paper. Once things are on paper you can disconnect with the problem, take yourself out of the situation and think about them logically & methodically.
Get yourself back up. When I'm in the midst of frustration, reached my topping point and I'm crying to God telling Him I can't take anymore and it's all too hard, I hit a place of submission. "I can't do this anymore I need your help God!" it's at about that point where I hear soft words from the Holy Spirit say, "You know what to do when life fights hard?" my response, "We get back up and fight harder." I ask God for more wisdom on how to deal with the situation, "Lord, teach me how to be a better wife, how to be a better leader, how to be better at understanding the situations…" I don't ask the Lord to take them away. I ask, give me the knowledge of how to deal with them better. Asking hard situations to go away isn't going to build your character and who you are. This is the journey.
What you do in your business and life matters. Let's take a step back, pray the Lord's prayer, find the wisdom and knowledge to get through and keep moving forward. Whenever we stop, we go back. Better to fight the hard fight and keep moving forward then to stop and go back.
Jesus gave us the companion of the Holy Ghost to comfort us. We're not going to need comforting if life is easy. 
If you're feeling burnt out, don't stop what you're doing completely and give up! Take a break, put boundaries in place to protect yourself, focus on only what needs to be done. Get help to do things in your business where you need it. We're doing business in God's grace, He will provide you the bread you need for your day. 
Keep on going, your Godly mission matters.
Founder Sarah-Jane Meeson was given a word to inspire women. Since then, Sarah-Jane dreamed about how she could inspire women and unite them together. She knew it was going to be for God and she knew she had a passion for business and just to see people thrive and be all that they can be: no matter what past they've had, no matter how much money or where they come from. It's about them being the best person they can be for God and to help share their story of how God has worked through their life and business.
After chatting with a girlfriend and sitting on the idea for a while, God kept prompting her heart to bring this movement of women together. After some time, Sarah-Jane knew what she needed to do; she bit the bullet and now here it is. Christian Women in Business – a movement of Christian women pushing forward for God in their businesses … and it's great!