#90 By Wisdom A Business Is Built, Through Knowledge Its Rooms Are Filled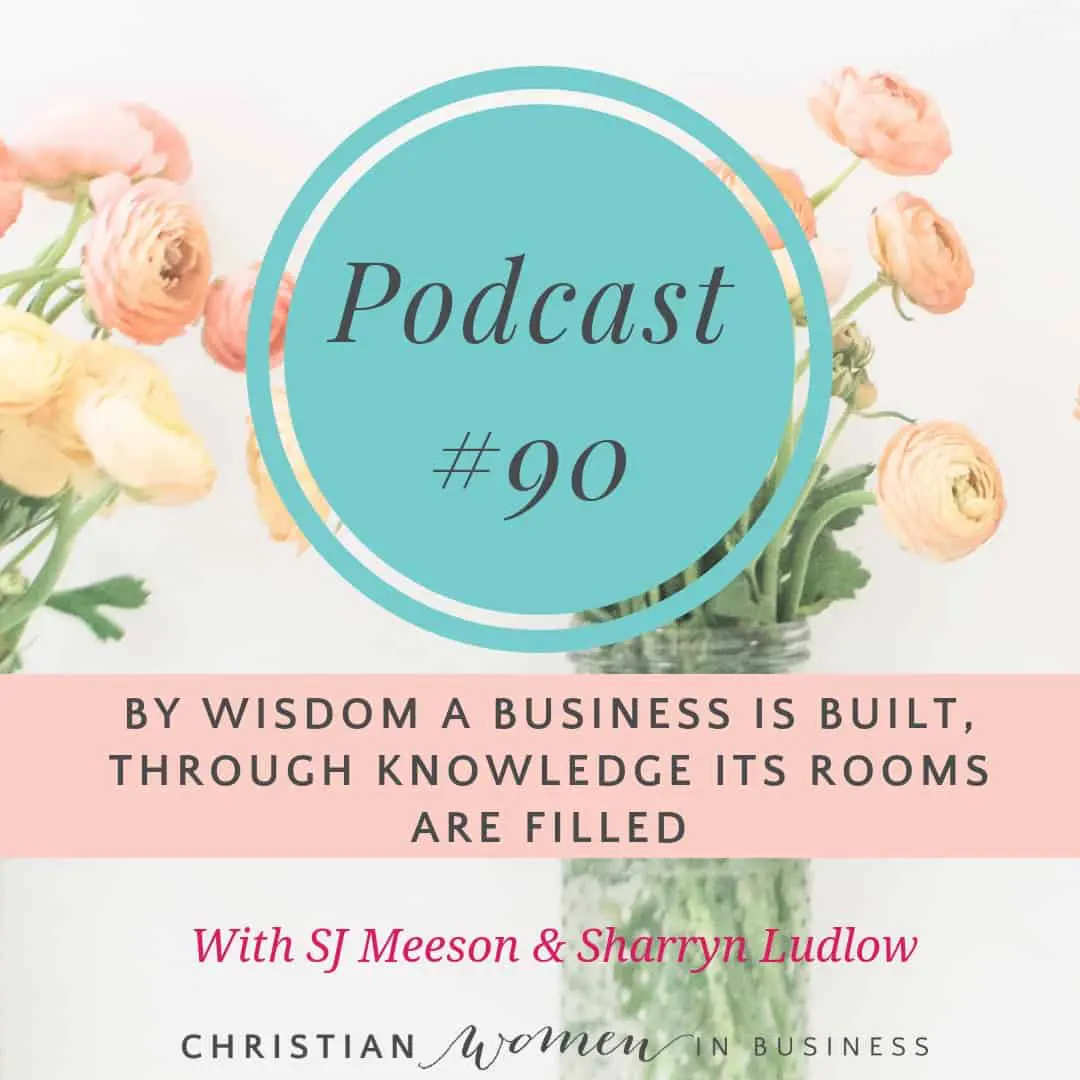 We are 3 months out from the CWIB Community Conference 2019 and so we thought we'd start introducing you to our wonderful speakers.  If you're just joining us today for the first time, each year we have an annual get together. 
This is for every lady out there whether you're a member or non-member and this year it's going to be over 2 days.  The first day will be a conference and the second will be a retreat day in the Northern Beaches of Sydney. 
This is going to be a weekend for you to prepare your mind and soul for the year, along with learning who you are in God and what that means as you run your business. 
Today we're joined by the lovely Sharryn Ludlow from Grace and Confidence, welcome to the show Sharryn… 
You've been on the podcast show a couple of times now, and I am so excited about what you're going to bring to the conference in February.
If there is a lady who knows about operating in the Kingdom it's this girl. So our listeners and delegates can get to know you more we have some questions for you to answer… 
What's three biggest lessons you've learnt from operating in the Kingdom in your business? 
God is not separate from everything in your life and your business – Listening for the voice of the spirit. Understanding the will of God and how that plays. He's there in consultations, your work.
Your thinking will make or break you – Where are you being lead in your mind, by the earth or by the spirit. God is in everything through and through. Is your thinking in line with God?
Proverbs 24:3-4  

By wisdom a house is built, 
    and through understanding it is established; 
4 through knowledge its rooms are filled 
    with rare and beautiful treasures. 
The critical nature of the Word of God –Put the Kingdom first and God will look after your business.

 
If you've not already got your ticket, we'd love to invite you to the conference, it's on the 9th & 10th Feb 2019 at The Collaroy Centre.  
All the tickets with accommodation on site have now sold out but you can get grab a 2 day or 1 day pass and this will include your entry, food and drink. There will be some women booking in AirBnB's so if you grab your ticket and join the private FB group and put your name down to share a house or apartment.