#95 Autism, Property Investing & Business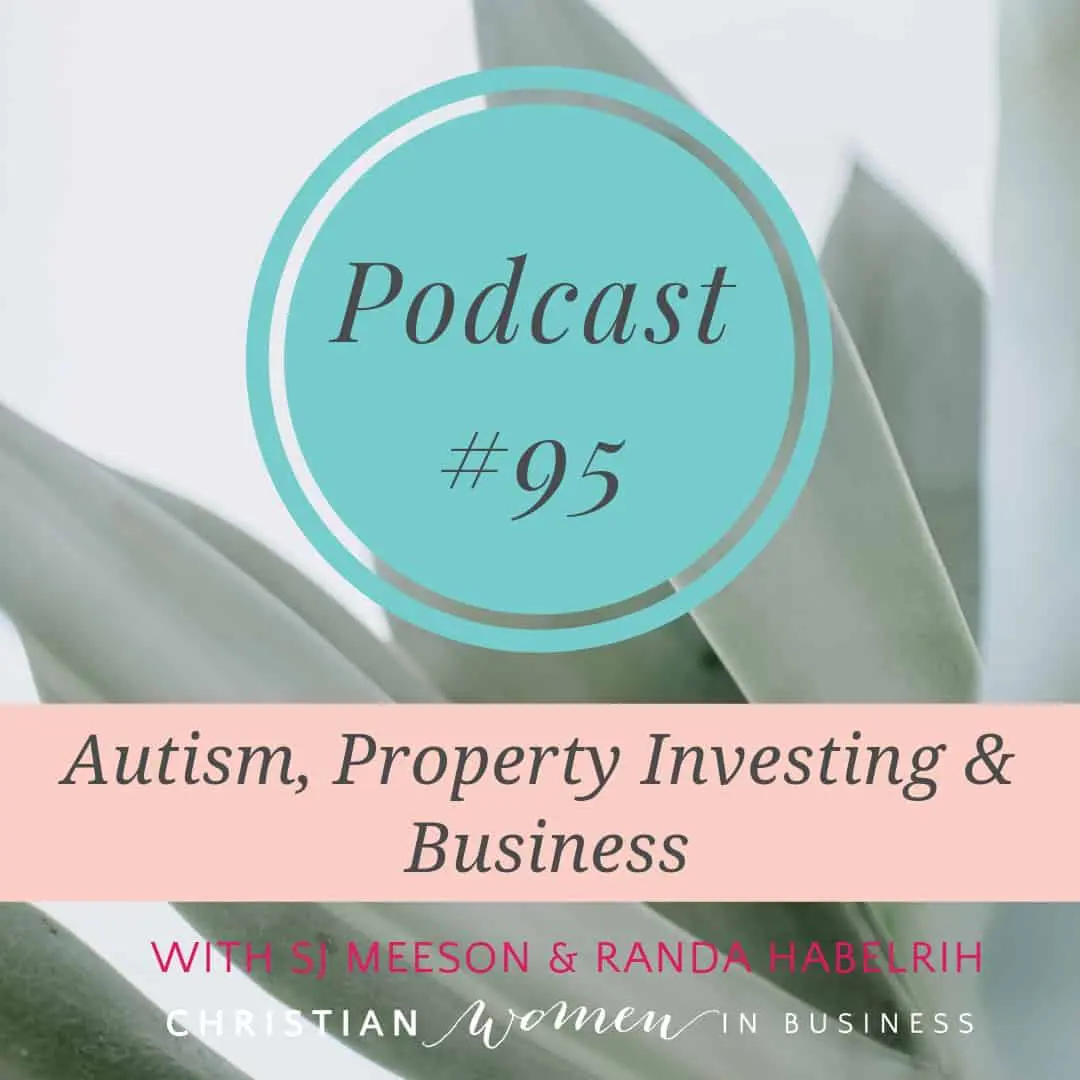 Randa Habelrih is an author, speaker, advocate and advisor. She is the author of thebook "Dealing with Autism" and Founder of MATES.
As the proud mother of a child with autism who graduated high school, Randa teaches how you can make a difference in the world today. She openly shares her journey and embraces the philosophy of Different…Not Less by Temple Grandin.
Her top 5 tips:
1.      Acknowledge the challenge rather than bury it. Then seek God's assistance. Then start thinking practically and boundaries.
2.     Work towards yourstrengths and find what works for you in this season.
3.     Educate yourself,attend seminars, ask questions and go to conferences.
4.     Perceiver, hang inthere!
5.     Don't be afraid ifyou make mistakes. Learn from your mistakes and don't do them again.
Her Bible verse for this season:
The Beatitudes

He said:
3 "Blessed are the poor in spirit,
    for theirs is the kingdom of heaven.
4 Blessed are those who mourn,
    for they will be comforted.
5 Blessed are the meek,
    for they will inherit the earth.
6 Blessed are those who hunger and thirst for righteousness,
    for they will be filled.
7 Blessed are the merciful,
    for they will be shown mercy.
8 Blessed are the pure in heart,
    for they will see God.
9 Blessed are the peacemakers,
    for they will be called children of God.
10 Blessed are those who are persecuted because of righteousness,
    for theirs is the kingdom of heaven.
11 "Blessed are you when people insult you, persecute you and falsely say all kinds of evil against you because of me. 12 Rejoice and be glad,because great is your reward in heaven, for in the same way they persecuted the prophets who were before you.


Matthew 5:1-12