#97 Inner Beauty is Lipstick for the Inside – Combatting the Beauty Industry
We are 2 weeks away from conference WOOHOO, we can't wait! I am so excited!
Today is our first interview for 2019 wow, I can't believe it. It has been such a privilege to speak and virtually meet so many amazing women doing incredible things in their businesses and the testimonies of how God has worked through them lights my fire!
The beautiful lady we're interviewing today is on mission through her business is to educate and inspire women towards mastering beauty and gaining success.
This lovely lady's favourite thing to do on the weekend is to walk on the beach. Welcome to the show Neha Hobson!
Her 5 Tips:
Clarity – Pray about your why and understand what is your god given purpose. What does God want to achieve through your life? What do you enjoy and what comes naturally.
High Standards – Always approach everything with high standards with your branding and content. Don't over estimate quantity over quality.
Be authentic – authenticity drives everything. Find brands that line up with your values.
Overcome fear! – If you're a Christian – use Gods Word to help excel you in your business, use Gods strength to replace your weaknesses. Replace Gods courage with your fear.
Self-awareness and balance – What are you good at and know what your problem areas are so you can work on them and then you need to find balance. Understand that disciplines and routines can free you. Respect yourself and give yourself time to learn. Give yourself growth time.
The links to the two articles I mentioned on the podcast:
My Top 5 tips for enhancing your Inner Beauty (includes morning and evening routines) written by Neha: https://www.beautybyneha.com/5-tips-for-enhancing-your-inner-beauty/
The psychology of Beauty by Dr Rebecca Ray: https://www.beautybyneha.com/the-psychology-of-beauty/
If they sign up on www.beautybyneha.com via beautybyneha.com/join-in, you will receive Neha's top 10 PRO Instagram tips for your business.
Neha's contact info for anyone wanting to connect, collaborate, or interested in a product review or instagram coaching:
www.instagram.com/neha_makeupartist (main account) also please include www.instagram.com/_beautybyneha_ (new account)
Her bible verse for this season:
Isaiah 40:31

"But those who trust in the Lord will find new strength. They will soar high on wings like eagles. They will run and not grow weary. They will walk and not faint."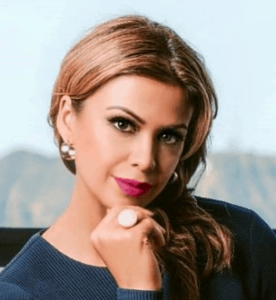 Registrations close shortly for our conference!  If you're thinking about joining us at the CWIBCC19 our registrations will be closing really soon!  If you're looking to spend a weekend focusing just on God, yourself & your business so you feel aligned and ready to go for 2019, I'd LOVE to invite you to join us!  Grab your spot today!