Beauty in the Ashes – Battling on in Business When Things Get Tough with Becci Jungic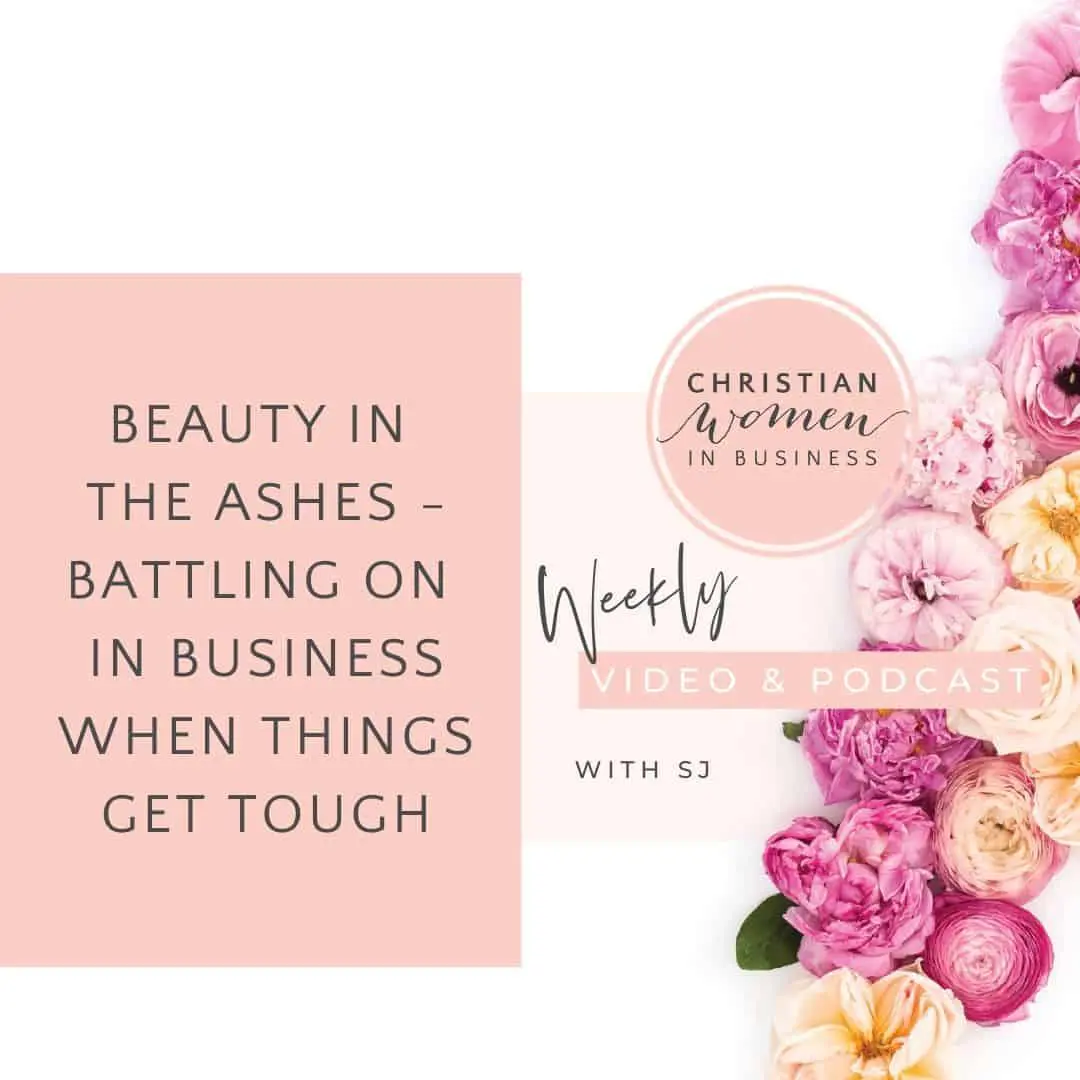 Bec Jungic is a Health Coach/Owner at Joyful Morning Wellness.  It is a beautiful opportunity to encourage and uplift gorgeous women in their journey towards wellness. Joyful Morning Wellness is committed to helping women embrace not only living a nourished life but ensuring that their whole being is given the opportunity to flourish.  Have a listen and be inspired by Bec's life story.
Her top 5 tips:
See the vision – the vision for your health, how do you want to feel in the morning?
Live with gratitude – take a look at your life and think about what you can be thankful for.
 Grow your support crew – Who do you have in your life how can help support you to achieve your goals?
 Pray for your clients – Take 5 before each session for meeting and pray for your clients or the person you're meeting
 Get some fresh air – Get out in nature and breath in to think more clearly.
Her Bible verse for this season:
Philippians 4:6-8

6 Do not be anxious about anything, but in every situation, by prayer and petition, with thanksgiving, present your requests to God. 7 And the peace of God, which transcends all understanding, will guard your hearts and your minds in Christ Jesus.

8 Finally, brothers and sisters, whatever is true, whatever is noble, whatever is right, whatever is pure, whatever is lovely, whatever is admirable—if anything is excellent or praiseworthy—think about such things.
Are you ready to join a community like no other?
We've created a sisterhood of Christian women in business who are completely in love with God and encourage each other on a daily basis with their businesses.
If you're after some Godly support as you grow your business…
We invite you to become a part of this amazing, heart felt community by clicking the button below <3
MEMBERSHIP INTAKES ARE OPEN!!! WE CAN'T WAIT FOR YOU TO JOIN.