Business, Remote Learning and Surviving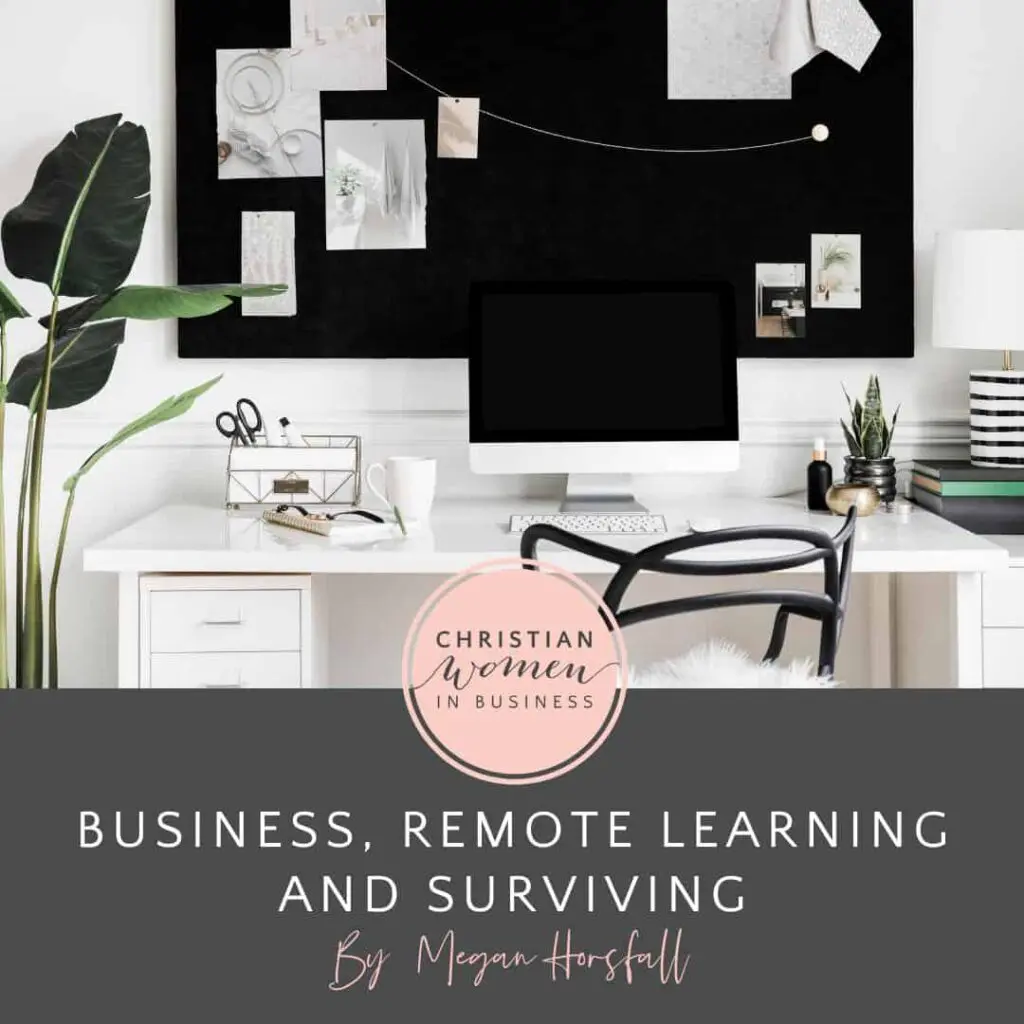 It's been an unprecedented year, we have all made allowances in many aspects of our day to day. Navigating a new way of living, or changing to working from home has been challenging for many of us. But we have persevered and most of us have tried to do so with a smile.
There have been certain things though, that has caused a lot of stress and overwhelm. I would say that for me, it has been running a business while navigating remote learning for my children. I have five children, but fortunately, I only have three at school – Prep, Grade 6 + Grade 10 (the other two are older). Given that I am in Melbourne, we have pretty much had remote learning all year. I think the kids might have gone back for 4 weeks in the middle of the year, then went on school holiday and never went back.
Now let's talk about day to day… Running a business can require you to have quite a regimented daily order or strict routine – even if you don't realise that you do this. We all have a certain way that we do things that make us productive. Even if we are in the 'procrastinator' camp, we still
have some form of order. Your day might look like:
Get Up
Exercise
Quiet Time
Breakfast
Kids out the door
Emails + coffee
Respond to emails
Write a worklist
Have an appointment or three
Lunch
Do 'x' jobs
Respond to emails + more coffee
Make calls
Get kids from school
Give them food (kids are always starving)
Answer emails
Make Calls
Do some work
Make Dinner
>>> LOG OFF
This can be a normal day for so many in some form or other…. And this list doesn't include any travel (I work from home). BUT, how do you continue to be productive when you have a year like 2020 and you have to do Remote Learning too? Now, those who already Home School, prior to this year, they have one up on us here. They already have their routines and learning plan established and set out around the way they live (home school Mums…. You are AMAZING! I take my hat off to you all!). Remote learning, on the other hand, wasn't set up like that. Remote learning, for most, has been set up like a normal school day – 9 am – 3 pm…… Can you see where I'm going…..
Now you have to add a whole bunch of extra elements to your day x however many kids you have and depending on what ages they are. Class calls, video calls, slide presentations to watch, video presentations to watch, work to write, worksheets to do, videos to record, photos to take of work and upload – then if you have primary kids – add in PE, Art, Science, Performing Arts, exercise …. Hahaa…. It's fun!
Remote learning and running a business take time, planning, organising and order. So how do we mix both of them efficiently? In the first lockdown in Melbourne, I did not manage efficiently… In actual fact, I would have preferred to stay in bed with the blanket over my head. I'm pretty sure that I even did that a couple of times. I had to pick my game up!
So what did I do?

Early Mornings
I made the decision to get up earlier. Not a big deal, I just set my alarm for 6 am instead of 7 am. I got up, made tea (the coffee machine was too noisy at that time…. *sob sob*) and went straight to work. I would make a WIP List (work-in-progress) and then smash out two hours work before waking all my kids for school at 8 am (yes, I have sleepers – it is a joy). That put me ahead for the day with my list already in place.
Transparency
I was completely transparent with my clients. I let them know that things have to look a little  different at the moment. You may receive early morning or late night emails as I have split my working hours up to allow for school. I put an auto-responder on my emails to let people know that I have received their emails and I will get back to them within 24hours.
On calls, I will also let clients know the home situation and let them know that there will most likely be interruptions (but I do also try to make the kids aware that I am getting on a call and see to their needs prior to making the call – get snacks, water etc).
School
I can't do much about the routine of school. That is already set. However, I can make sure that I worked with my Preppy first thing in the morning and helped her get done any work that needed my help and any online activities that she could do by herself can be done later in the day. I set up Grade 6 daughter in my office so that I was able to help her during the day while I
was working.
Organisation
This is an area that I do love, and I'm good at implementing….. keeping it organised is not as easy for me. But it was essential for me to have an organised school area. All the pens, books, papers, scissors, glue, headphones and powerboard all in one spot. There would be no endless searching for something to complete a task. Everything would be ready and within easy reach.
Timeframes
I have learned that I had to allow myself extra time to do work. Where I would usually say '2-3 days', I've had to push that out to a week, where I would say '1-2 weeks' has become more like 2-3 weeks. I have to be realistic and look at what I could and couldn't do. As much as I like to think I am superhuman and can do EVERYTHING …. It is not the case … I had to give REAL turn-around times.
Rest
The biggest thing was that I HAD to make sure that I rested on the weekend.  You might think that was easy given that we were locked down and couldn't go anywhere, but no, it just meant that you had more reason to do heavy-duty stuff at home. Clean out the garage, do a reno, start a project, declutter…. In our house, I started sewing fabric masks and my hubby started baking bread….Mmm… fresh bread! I had to make sure that I turned off completely so that I was recharged for the next week.
Quiet
This is different from rest… I had to find my strength in God. During my quiet times, I read my bible and dwell on what I read there. I had to draw on God and allow him to carry me through. To squash the overwhelm and bring clarity where it was needed. As a creative, I often quiet my mind and ask God for ideas and creativity….. In this season, I needed to ask for creative ideas to enable us all to cope with spending all our time together schooling, working and being productive.
How did all of this go? It's still a work in progress… but we are getting there. I have allowed myself to feel the emotions of the season. I have allowed myself to know that I won't be as quick as usual with my work. I have allowed myself to be open and honest with my feelings. I have also shared this with my kids. We are working and schooling TOGETHER. It is a memory that we will always have of time we spent as a family. I'm looking at it now as a gift of time …. No less challenging or demanding, no less overwhelming…. But I have changed my perspective. In the overwhelm, I will still enjoy it. I will continue to work and bring creative joy to others.
I will survive…. So will my kids and my business 😉
Subscribe to our weekly content
Be the first to know when a new episode is released straight to your inbox!