It's Time to Let God Water the Dry Land in Your Life & Business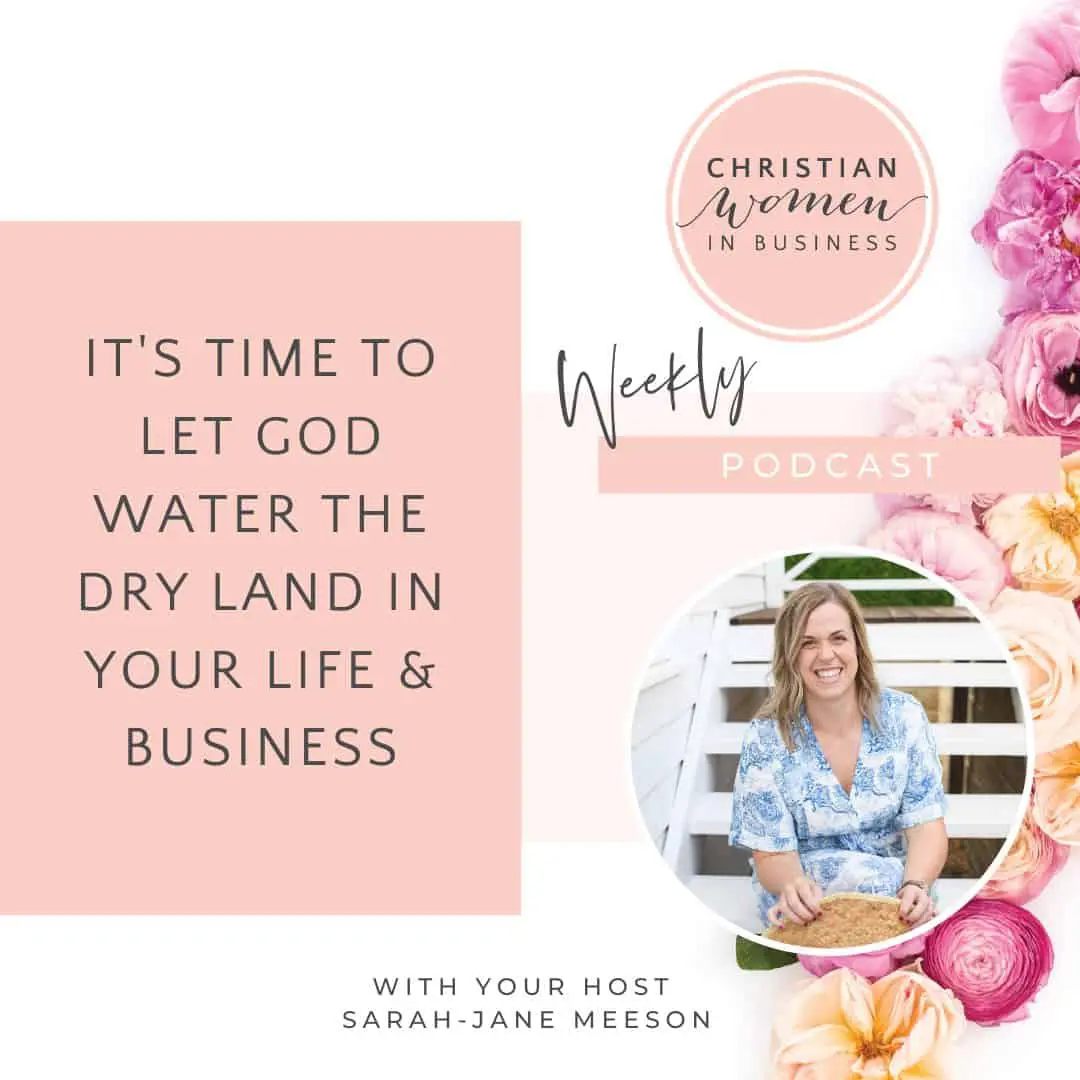 In this week's podcast, SJ shares the story of why she founded Christian Women in Business and the amazing things that God has done along the way.  Sometimes, we can feel overwhelmed especially when we are in chaos.  This is a reminder to go back to the why you started and the awesome things that God has put in your heart in the first place.
Some questions that can help you evaluate where you are:
Why did you start your business?  What was the passion you have?  What difference did you want to make?
What's on your heart to achieve and created? 
What ways has God intervened in your journey along the way that has made you go Wow!?
John 15:5

"I am the vine; you are the branches. If a man remains in me and I in him, he will bear much fruit; apart from me you can do nothing. If anyone does not remain in me, he is like a branch that is thrown away and withers; such branches are picked up, thrown into the fire and burned.
Subscribe to our weekly content
Be the first to know when a new episode is released straight to your inbox!
Founder Sarah-Jane Meeson was given a word to inspire women. Since then, Sarah-Jane dreamed about how she could inspire women and unite them together. She knew it was going to be for God and she knew she had a passion for business and just to see people thrive and be all that they can be: no matter what past they've had, no matter how much money or where they come from. It's about them being the best person they can be for God and to help share their story of how God has worked through their life and business.
After chatting with a girlfriend and sitting on the idea for a while, God kept prompting her heart to bring this movement of women together. After some time, Sarah-Jane knew what she needed to do; she bit the bullet and now here it is. Christian Women in Business – a movement of Christian women pushing forward for God in their businesses … and it's great!