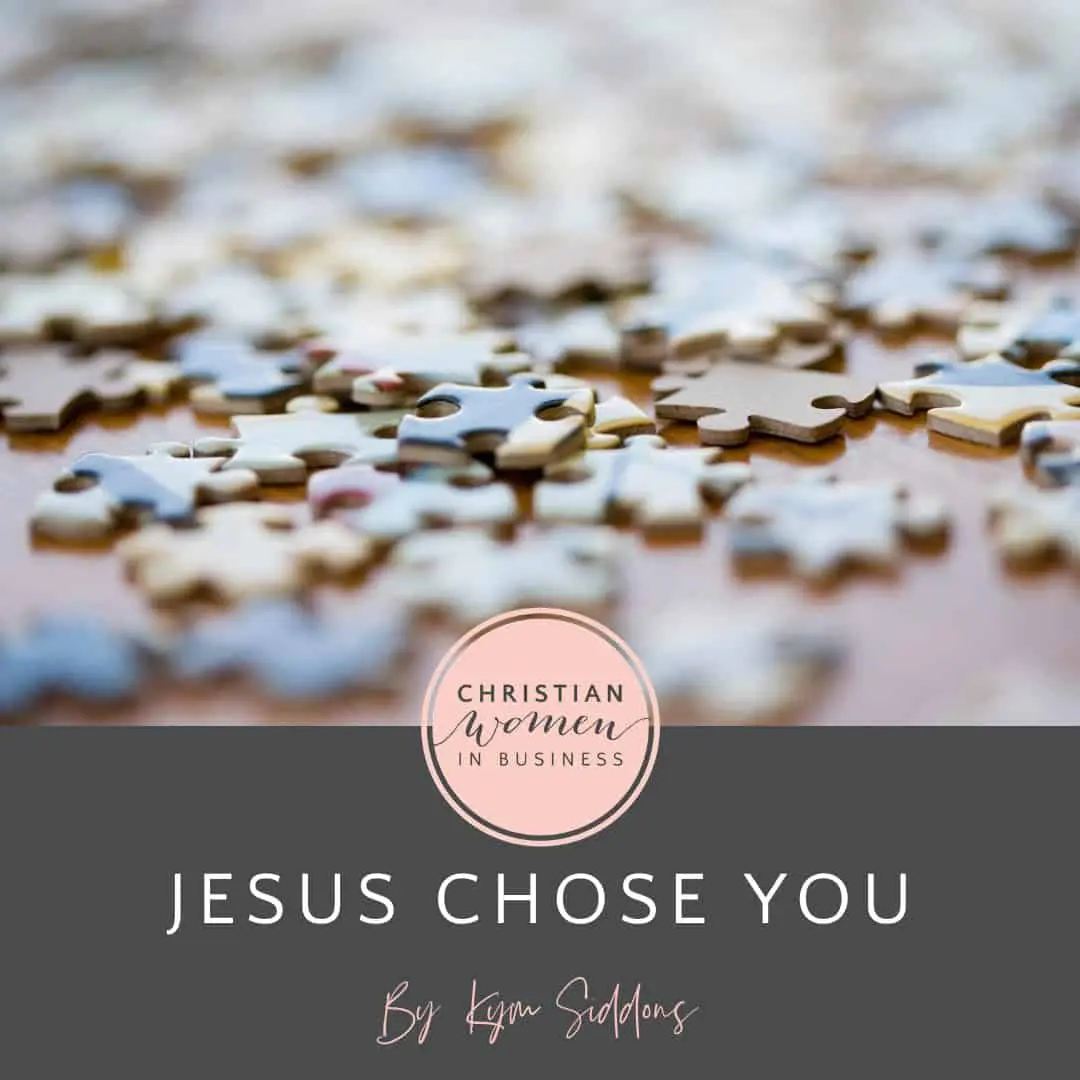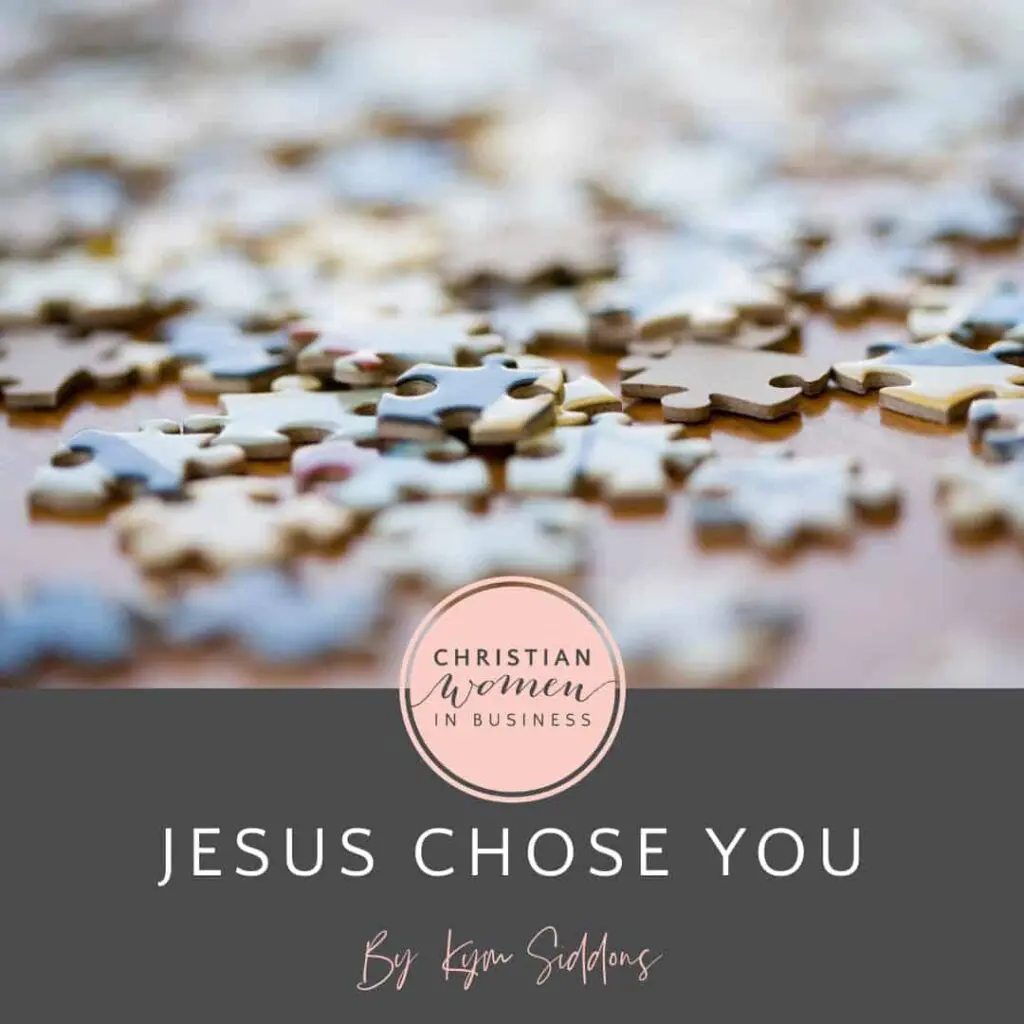 Jesus chose you, for your purpose and helps you piece it together.
This year has brought so many trials for most of us.  I'm sure there's been countless days when, like me, you've struggled to put one foot in front of the other.
The only thing that has consistently brought me hope in the midst of loss, sadness and uncertainty has been God's word.
There's always a glorious promise, or some words of hope that the Holy Spirit will highlight to brighten up my day!
I was recently walking, listening to worship music and crying out in my heart; for wisdom, understanding, and courage to move forward in decisions that needed to be made in many areas of our family, health and business life.
"If any of you lacks wisdom, you should ask God, who gives generously to all without finding fault, and it will be given to you." James 1:5 NIV
A picture flashed into my mind of a puzzle box… It was a big puzzle with thousands upon thousands of tiny pieces, the kind that takes ages and lots of patience to put together.
The box depicted the finished puzzle- a beautiful scene of joyous people, worshipping Jesus.  The picture looked like a scene from my life, embodying the vision that He has placed in my heart of my purpose – having been fulfilled!
Whispers in my mind spoke lovingly…
"When all these pieces of the puzzle are laid out on the table it seems overwhelming and confusing. You don't know where to start and can't see it ever coming together.  But I chose you and your 'Puzzle box' with the glorious picture on the front- our finished result."
"for it is God who works in you to will and to act in order to fulfill his good purpose." Philippians 2:13 NIV
"For I know the plans I have for you," declares the Lord, "plans to prosper you and not to harm you, plans to give you hope and a future." Jeremiah 29:11 NIV
As I marveled in the joy of glimpsing His promise to me, more encouraging words came…
"You might not know which piece goes next, but I do!  Partner with me as I know exactly how to put things together to complete the picture.  The process might seem slow and painstaking at times, but enjoy the process as we work together"
Subscribe to our weekly content
Be the first to know when a new episode is released straight to your inbox!
"being confident of this, that he who began a good work in you will carry it on to completion until the day of Christ Jesus." Philippians 1:6 NIV
""Are you tired? Worn out? Burned out on religion? Come to me. Get away with me and you'll recover your life. I'll show you how to take a real rest. Walk with me and work with me—watch how I do it. Learn the unforced rhythms of grace. I won't lay anything heavy or ill-fitting on you.Keep company with me and you'll learn to live freely and lightly."" Matthew 11:28-30 MSG
Thank you, Jesus!
Have you asked Jesus to show you a glimpse of what He has in store for you?  Are you holding tight to the promises He's made for your life, your family and your business?
Knowing that he's got it all worked out brings me joy and peace!
I was reminded of a key to unlocking His joy, peace and abundant blessings, when a song from
Sunday school days popped into my head- it's an oldie but a goodie!
'Put on the garment of praise for the spirit of heaviness, lift up your voice to God!'
As I began humming, then singing, then praising louder I looked up the verse to feast on God's promise:
"bestow on them a crown of beauty instead of ashes, the oil of joy instead of mourning, and a garment of praise instead of a spirit of despair. They will be called oaks of righteousness, a planting of the Lord for the display of his splendor." Isaiah 61:3 NIV
I will be intentional about praising you for your blessings when I can't see how things are going to work out for good.
I will open my mouth and declare the promises you have made.
"And we know that in all things God works for the good of those who love him, who have been called according to his purpose." Romans 8:28 NIV
"Now may God, the inspiration and fountain of hope, fill you to overflowing with uncontainable joy and perfect peace as you trust in him. And may the power of the Holy Spirit continually surround your life with his super-abundance until you radiate with hope!" Romans 15:13 TPT
As we realise this joy and peace, I pray for courage for us to move forwards with our next step, and each one thereafter.
May we also share the abundance and overflow with others, providing hope and encouragement in these uncertain times.