What We Have Planned for CWIB and a Prayer for Your Business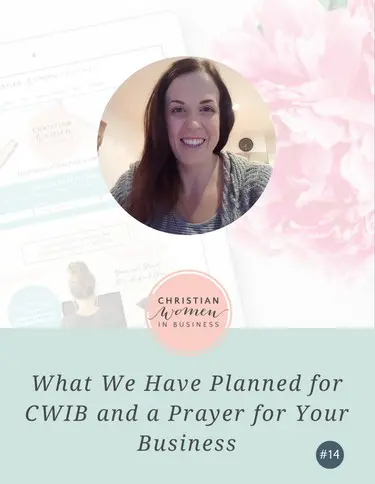 In this podcast SJ our Founder gives us a quick update on all the things happening in CWIB over the next few months and blesses our listeners with a prayer for their businesses.
"If you haven't heard we are creating our very own Digital CWIB Digital Magazine… God gave me the word to go out encourage women and to do it through different means and so we are slowly developing this over time. So we created the website, we created the membership, we then created the podcast show that you are listening to right now and so our next platform on our hearts is a digital magazine.
To get your hands on our first issue that we are hoping to release in August head over to the website and sign up for it to be sent straight to your inbox <3
Also we are about to open up our doors again to our membership, so if you haven't already done so, apply for your membership today, head over to the website click become a member, become a member again and then apply.
We are releasing the online Workshop Business Basics in July in the Academy – this is developed to help take your business idea to launch and for the seasoned business owners to help re-fresh their spark!
We are having heaps of fun in our monthly meets ups – If you haven't heard also we are launching more local meet ups across Australia – God is super awesome, our local meet ups now will be in Sydney CBD, Sydney – The Hills, Canberra, Gold Coast, Brisbane South, Brisbane North, Melbourne, The Shoalhaven down in NSW and we are rising leaders in the process. This is truly amazing!!!
We invite you to come along to a local meet up in July – You can find more information out about them here >>
We hope that we can bless you to move forward with and keep being awesome in your business!
Grace over Grind. It's all about God.
SJ xx"