'Sister, Are You Struggling? Know This'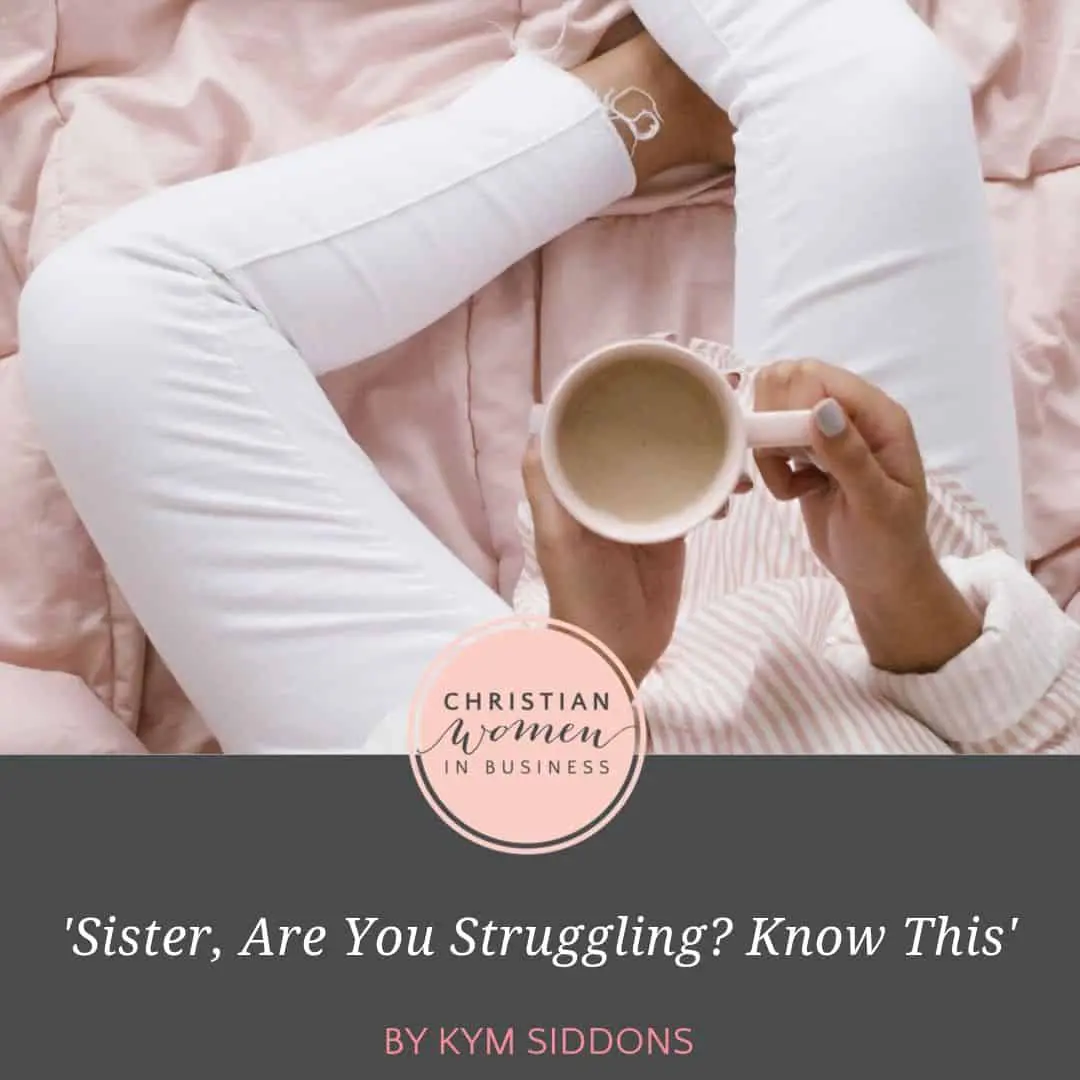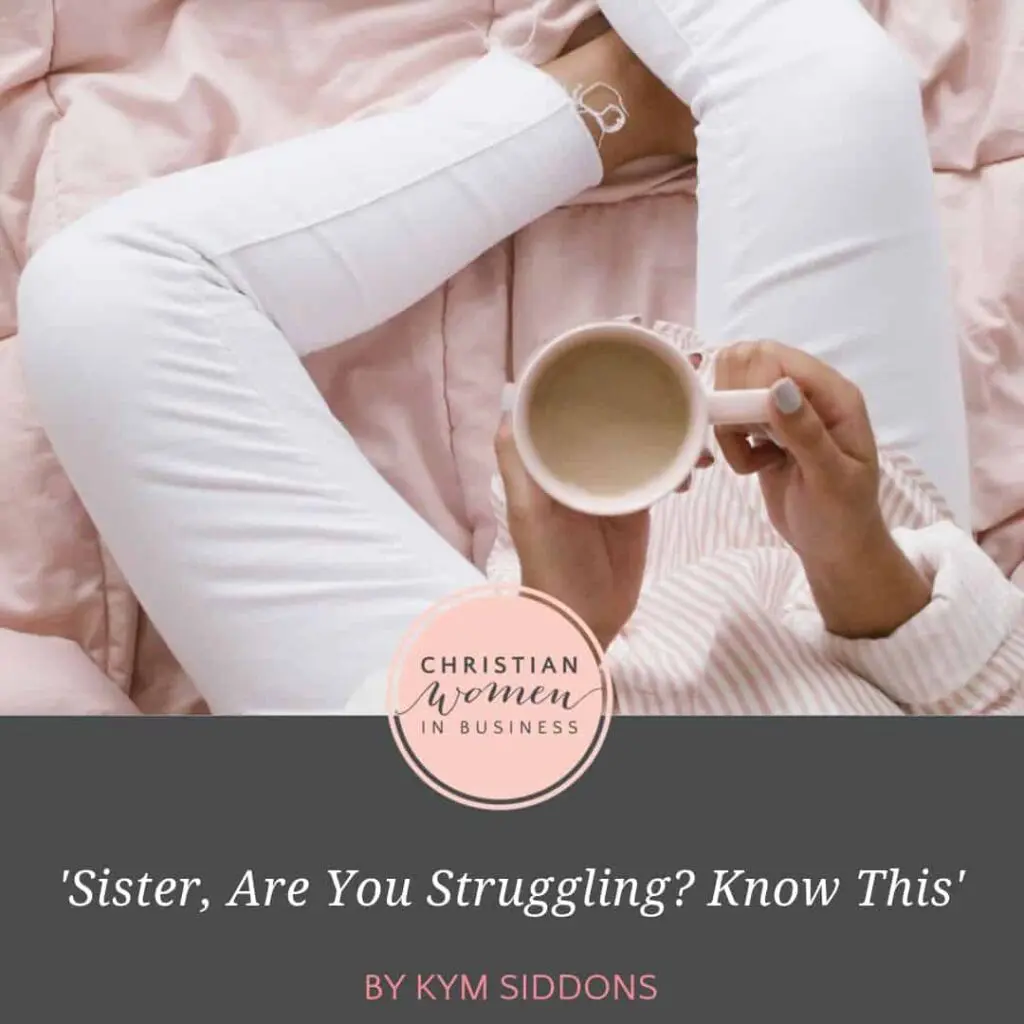 I've rarely shared my testimony… I've experienced a truly miraculous healing from an incurable disease, yet why don't I shout it from the mountaintops?
Firstly, I guess because most people (including my doctors and husband) don't believe in miracles, don't really believe me and think it's just 'good luck' the disease is gone … they often respond with 'well, whatever explanation works for you!'
But, the main reason is I feel guilty.
I feel guilty that I was healed and others aren't.
I'm a very compassionate person and it bothers me that others are suffering, from diseases even worse than mine was, experiencing ongoing pain that has no end in sight…
How can I come along and sprout out about my healing?
Won't that even plunge them into deeper despair?
I've often asked God 'Why did you heal me while someone else is still suffering?'
I didn't do anything to really deserve it, did I?
I was diagnosed with MS (multiple sclerosis) about 10years ago, when my eldest child, Stella, was 7 months old. There's a long and interesting story that accompanies my journey through all of this, but that's for another time!
I was healed instantaneously 2 years later, while I was awake all through the night nursing my second child who was an even worse sleeper than my first!
Are you ready to join a community like no other?
We've created a sisterhood of Christian women in business who are completely in love with God and encourage each other on a daily basis with their businesses.
If you're after some Godly support as you grow your business…
We invite you to become a part of this amazing, heart felt community by clicking the button below <3
MEMBERSHIP INTAKES ARE OPEN!!! WE CAN'T WAIT FOR YOU TO JOIN.

In hindsight it's funny that I had never even thought to pray for my own healing!
I've been a Christian most of my life, but have never considered myself an overly 'spiritual' person or a particularly 'good christian'.
I'm supremely aware of my many faults, ones I figured disqualified me from being worthy of receiving healing.
I thought miracles were for others.
And herein lies my biggest problem… receiving any blessings, even a miraculous healing, actually isn't about me achieving a state of 'worthiness'.
As if I'm ever going to be worthy of such a miracle?
My healing came completely out of the blue.
I felt a tingling come over me and pass through me.
I heard a distinct voice (I was the only adult home) say "in praying for others you have been healed".
I later realised that's a paraphrase of James 5:16 "Therefore confess your sins to each other and pray for each other so you may be healed. The prayer of a righteous person is powerful and effective."
"But I'm not righteous God?" I'd often ask.
"Yes, but I AM" He'd reply. "And I live in you and through you. I AM your righteousness. Because of Me you are worthy".
WOW.  What a Revelation!
That had never really sunk in before!
Now, I get it.
I hadn't ever deep down understood what people said about 'knowing our identity in Christ'.
Ephesians 1:11 (Msg) "It's in Christ that we found out who we are and what we are living for. Long before we first heard of Christ and got our hopes up, he had his eye on us, had designs on us for glorious living, part of the overall purpose he is working out in everything and everyone'.
Have you got prayers you're still longing for and believing God for?
I know I still do!
I now claim them for you and for me in the Mighty name of Jesus, because In Him we are worthy of all good things.
So I will not hide, feeling ashamed of my miracle anymore
Let's receive our many blessings, claim our identity in Christ and be empowered to shout out about our miracles from the rooftops.
Let's take on board the power that lives and works in us to receive all the answers to prayer God has for us, and walk out our God- destined purpose to 'pay it forward' to others.
Ephesians 1:3 (NLT) All praise to God, the Father of our Lord Jesus Christ, who has blessed us with every spiritual blessing in the heavenly realms because we are united with Christ'