There's No Wrong Way To Be A Woman
We are just one week away from our second intake of the year and we are getting so excited!!!  We will be starting our Bible Study challenge soon, too!
Today's guest is the author of the book "No Wrong Way To Be A Woman". She's a certified life coach and inspirational speaker, born and raised in Pottstown, Pennsylvania, and has a passion for inspiring and empowering women.  Welcome to the CWIB Podcast Show, Kelli Gibbs!
Her 5 top tips:
Reflection is huge. Take time to work out who you are.
Find ways to accept yourself and your life.
Surround yourself with positive people.
Gratitude – Give God thanks for everything you have in your life.
Have positive and healthy habits,  Forgive yourself.
Her Bible verse for this season:
Psalm 32:8
I will instruct you and teach you in the way you should go;
I will counsel you with my loving eye on you.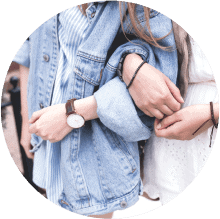 We're open for membership intakes and would love to invite you to become a member. It's time for you to join a community of like minded women.