Top 5 Things to Automate in Your Business
In this weeks podcast we have our Founder Sarah-Jane Meeson sharing about how her second business the Automation Girl came about and how it was a vital income stream to fund Christian Women in Business.
SJ also shares with you her Top 5 Things To Automate in your business and goes through the questions she would normally ask our guests. 
Top 5 tips of craft:
Automate schedule through online calendars
Automate your payments
Automate what happens when someone buys
Set up automated reminders
Automate your sales funnel
You can find more details of the 5 things to automate in your business here >>.
Bible verse for this season: 
Romans 8 – SJ is studying all about sonship and what that means with how we go about daily lives and business.
If you'd like to find out more information and become a Founding Member of The Automation School you can do so here >>.
Or to get your hands on our new 5×50 eBook subscribe below!
Thanks so much for listening to this weeks podcast!
Get your Hands on some free goodness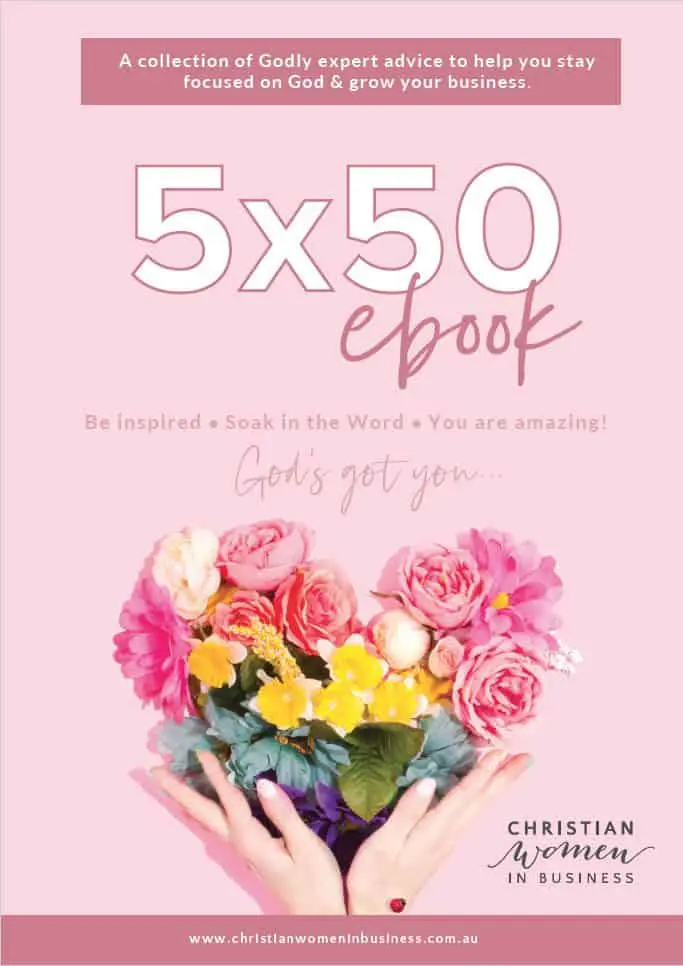 A collection of Godly expert advice to help you stay focused on God & grow your business.
Where to find The Automation Girl