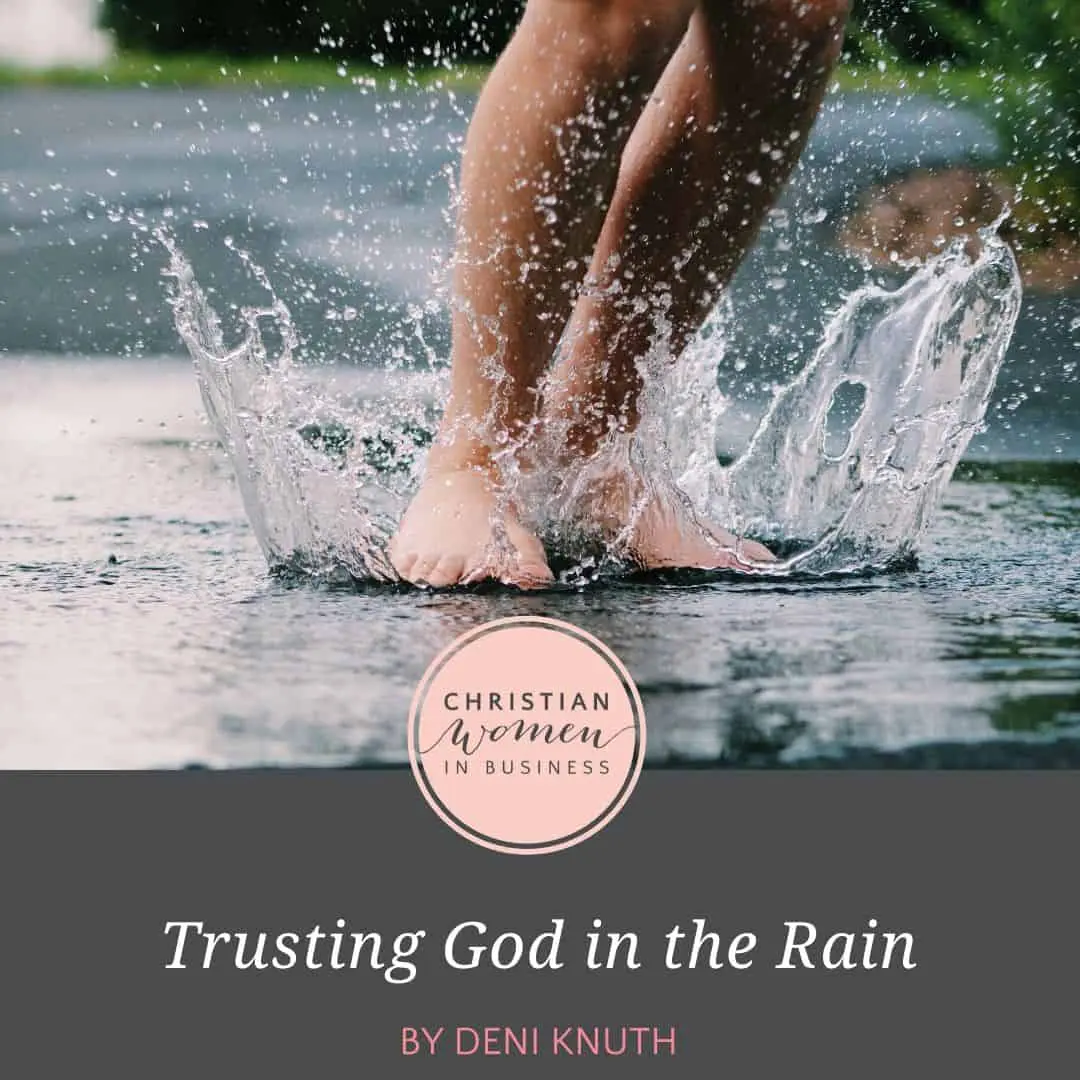 One of our work vehicles got stolen, we lost one of the sales reps and we were about to leave the country for a 5 week holiday…and just in time for Christmas, which is the busiest seasons before it all slows down between January and April… only to return to Townsville in time for a 1 in 500 rain event with devastating flood that followed!
In mid-February, when I sat down to go over the cash flow and the budget for the quarter, I could do nothing but shed tears of joy and admire God's plan for my family and my business, and to fully savour the experience of His promise in action.
John 13:7 speaks about our freshly limitation in seeing the future and understanding the 'now'. I won't lie to you all tell you that I was as cool as a cucumber and I didn't panic in the midst of all the weather chaos and the lack of income. I did think on few occasions that we are finished, that the business is kaput and that I will have to work 9 to 5 job.
However,  amid the happenings of the world around me, God never took away the grand vision of taking over what He planted in my heart and He kept reminding me of the word He gave me at the SWB conference earlier in 2018 – restoration!
Our holiday in Europe ended up being an amazing adventure for my husband and my daughter and a bonding experience for me and my mum – the restoration promise was fulfilled after years of resentment. These days I look forward to talking to her once a week.
A week before our return to Australia, I received an email that a big project we quoted on in October has come through and the work can commence as soon as the weather allows us to (we are in the roof restoration and painting industry)… this was the first time in years that we have returned to a large project after the holidays!
You don't understand now what I'm doing, but it will be clear enough to you later. – John 13:7
Are you ready to join a community like no other?
We've created a sisterhood of Christian women in business who are completely in love with God and encourage each other on a daily basis with their businesses.
If you're after some Godly support as you grow your business…
We invite you to become a part of this amazing, heart felt community by clicking the button below <3
MEMBERSHIP INTAKES ARE OPEN!!! WE CAN'T WAIT FOR YOU TO JOIN.

We went on an amazing holiday for 5 weeks.
We had enough money in the bank and in deposits to get us through a 6 weeks rain season and a flood, thanks to the sales staff member who made heaps of sales before stealing our vehicle.
My relationship with Mum is as fresh as morning dew and she even came to a Pentecostal church with me (she is an Orthodox follower).
We came back to plenty of work despite the quiet time of the year.
I surely did not understand the happenings at the time, but I am surely grateful for His promise of plans to take care of me, not abandon me, plans to give me future and hope (Jeremiah 29:11).
I don't know the season you are finding yourself in, but I do know that your future is bright and secure if you trust in God with all your heart, all your soul, all your mind and with all your strength (Mark 12:30).
Dear Lord, thank you for holding us in the palm of your hand. Thank you for your promises and your plans for us. Thank you for the brave who are venturing the business world, their steps of faith and their acknowledgment of your authority over their business.
Amen!