What To Expect From Conference & How The Virtual Tickets Will Work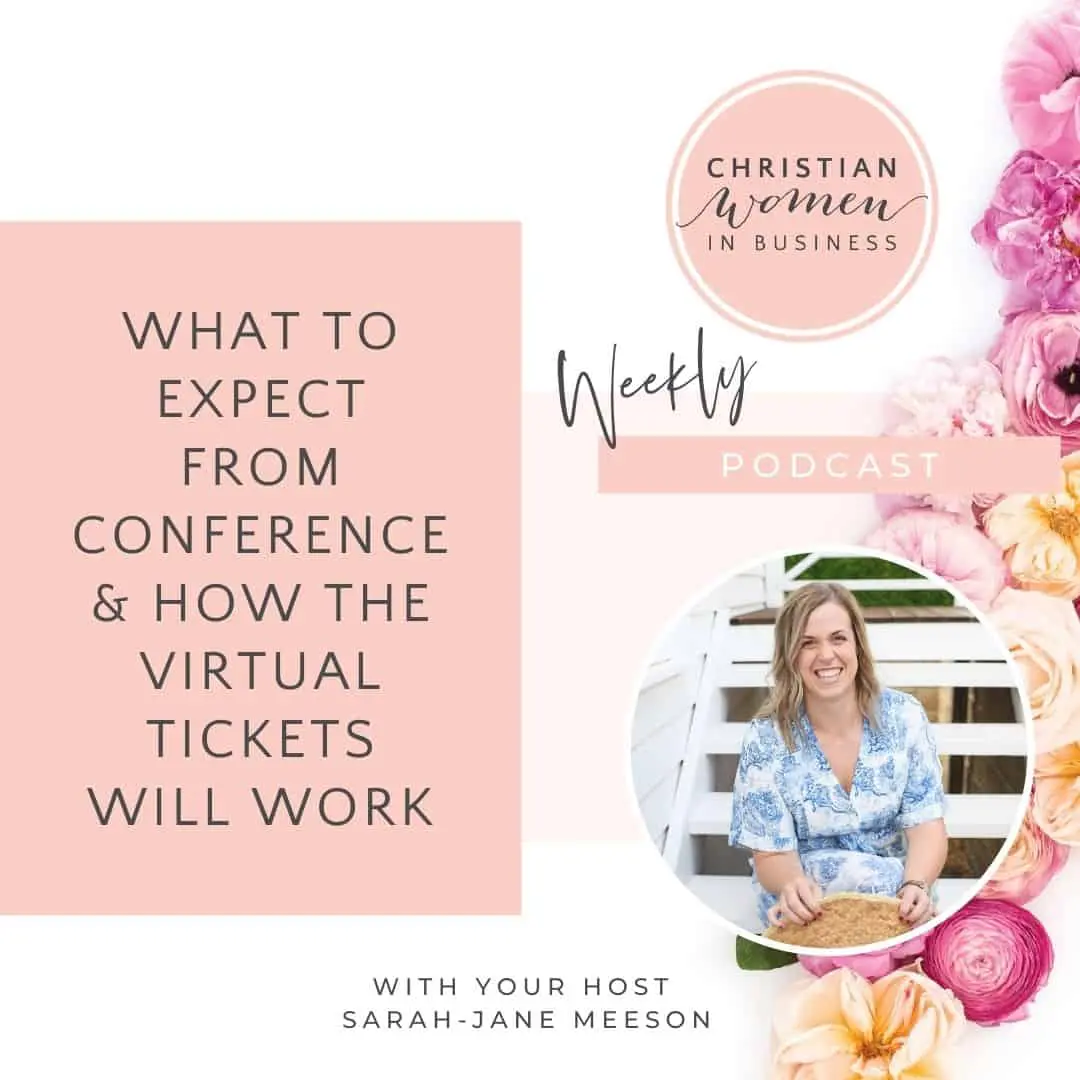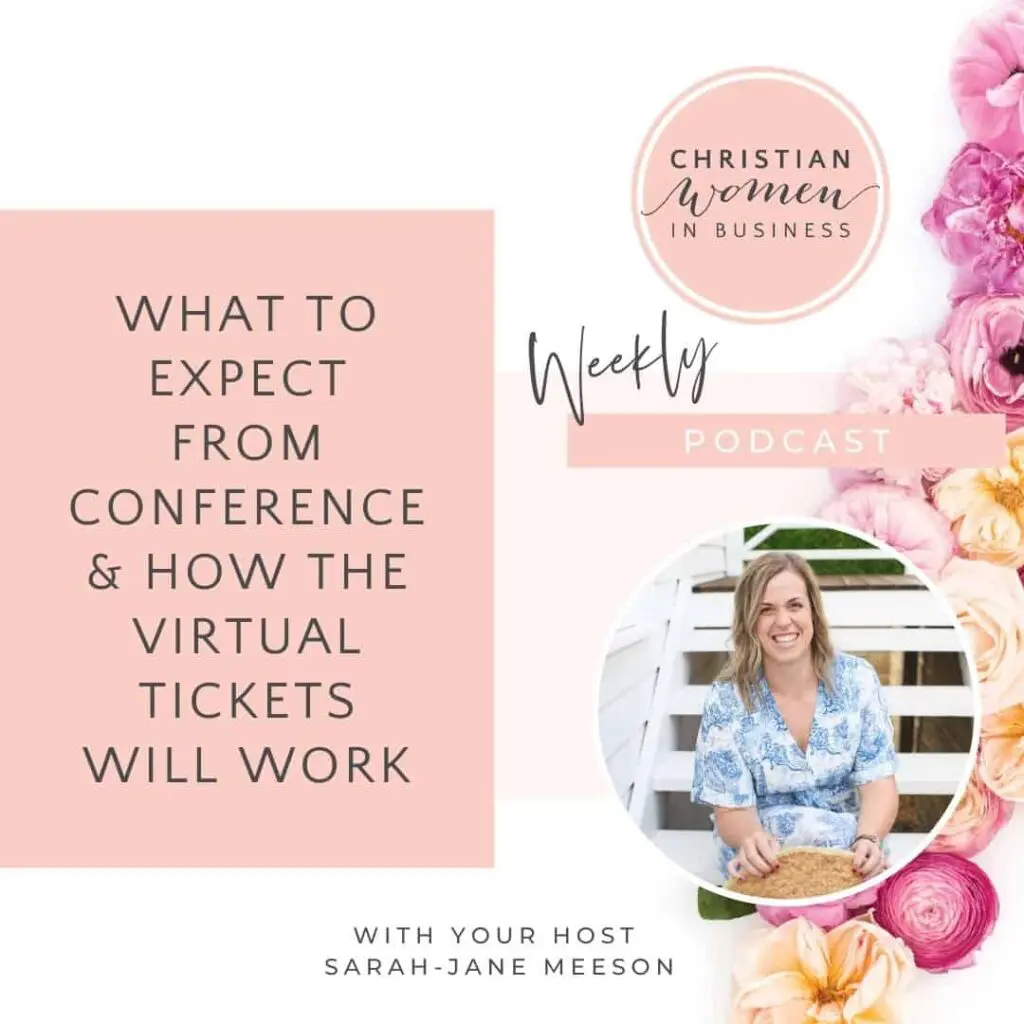 What to expect?
Food is included from dinner on Friday night until Lunch Sunday morning.
If you have food allergies, we will send you a form to fill out once you've purchased your ticket.
God will touch & heal your heart. God will show His love to you, no getting away with it.
We will push you to think out of the box and dive deeper into your relationship with God.
If you're staying on site, bed linen is provided, and you need to be there 5 pm sharp on Friday for the COVID safety briefing.
Bungalows are twin or triple shared with one double bed and one single. Each Bungalow has its own bathroom.
We won't know which conference room we're in until two weeks out from conference and have final numbers.
The content we will be sharing is marketing (FB ads), building a team and leadership in your business, retreat sessions, planning sessions and prophetic. They are all designed with God in the centre and for you to re-connect with God ready for your year ahead.
There will be fun games at our party, you need to bring with you a tropical dress up outfit. Go sleek with a lovely dress or over the top with coconuts and pineapples, there will be a prize for the most creative outfit.
Introverts – you have freedom to join in as little or as much as you want, no pressure to join in games if you don't want to and you're more than welcome to leave sessions as you need.
What does the weekend of the conference look like?
If you're arriving early and have booked in for Networking and nibbles the address will be sent to you closer to the date. (bring your swimmers)
You need to arrive at 5pm on Friday if you're staying on site for our COVID safety brief.
After briefing you will be given the key to your room, you get drop your stuff off and head for dinner after where Kelly Wood will look after you.
Spend the night making new friends and catching up with old ones. Or turn in for an early one.
Breakfast in the morning will be provided, doors open for to the meeting room at 8:30am and we start at 9am with worship. (If you're not staying on site or a virtual guest, this is where you start)
We will have our welcome, worship and start with a retreat session then into session 2.
We will have Morning Tea, Lunch and Afternoon Tea with sessions in between then in between 3 pm & 6 pm is your down time, to relax and connect with God, go to the beach, sleep, do whatever you wish.
6 pm dinner then join us for a tropical party in paradise.
Sunday will be similar timing but with more workshop sessions over speakers and we will finish at about 2pm our final session will be the prophetic word for you and your business.
Remember checkout at 10 am on Sunday. We will have places for you to pop your bags in.
How do virtual tickets work?
Closer to the date you will be given a login user name and password and a link to the conference.
Then it opens to a window with a count down the when the sessions start. Each time a session is active, it will show the speaker and I believe there is a chat box aswell. We won't have time for Q&As but there will be a panel in the afternoon.
Each session will be recorded so you can replay any session you wish. And a copy of all the sessions will be given to our virtual delegates.
You will be sent a soft copy program with all the times so you know the run-through of the weekend before hand.
The even party/dinner will not be included as we will be in a different location.
However, if you're meeting with a group of ladies to watch it, we have suggested to still get into your tropical outfits and enjoy a lovely dinner together.
Got any more questions, let us know.
Team CWIB xx
P.S. Virtual tickets are available to purchase up to the Wednesday before the event, they will be in the time zone of Sunshine Coast, QLD. Each person who wants to be part of the virtual side will need to purchase a virtual ticket.
By buying a virtual ticket, you'll also get access to all of the replays
ARE YOU READY TO CREATE A POSITIVE CULTURE OR COMMUNITY THROUGH YOUR MARKETING & LEADERSHIP?
LADY, WE ARE SO EXCITED TO BRING TO YOU THE CWIB COMMUNITY CONFERENCE/RETREAT FOR 2021!
WE HOPE YOU'RE READY FOR AN AWESOME TIME…
DATES: 20TH FEB TO 21ST FEB 2021
LOCATION: ALEXANDRA PARK, ALEXANDRA HEADLANDS, SUNSHINE COAST, QLD, AUSTRALIA
Founder Sarah-Jane Meeson was given a word to inspire women. Since then, Sarah-Jane dreamed about how she could inspire women and unite them together. She knew it was going to be for God and she knew she had a passion for business and just to see people thrive and be all that they can be: no matter what past they've had, no matter how much money or where they come from. It's about them being the best person they can be for God and to help share their story of how God has worked through their life and business.
After chatting with a girlfriend and sitting on the idea for a while, God kept prompting her heart to bring this movement of women together. After some time, Sarah-Jane knew what she needed to do; she bit the bullet and now here it is. Christian Women in Business – a movement of Christian women pushing forward for God in their businesses … and it's great!