You Are Powerful, Strong & Intelligent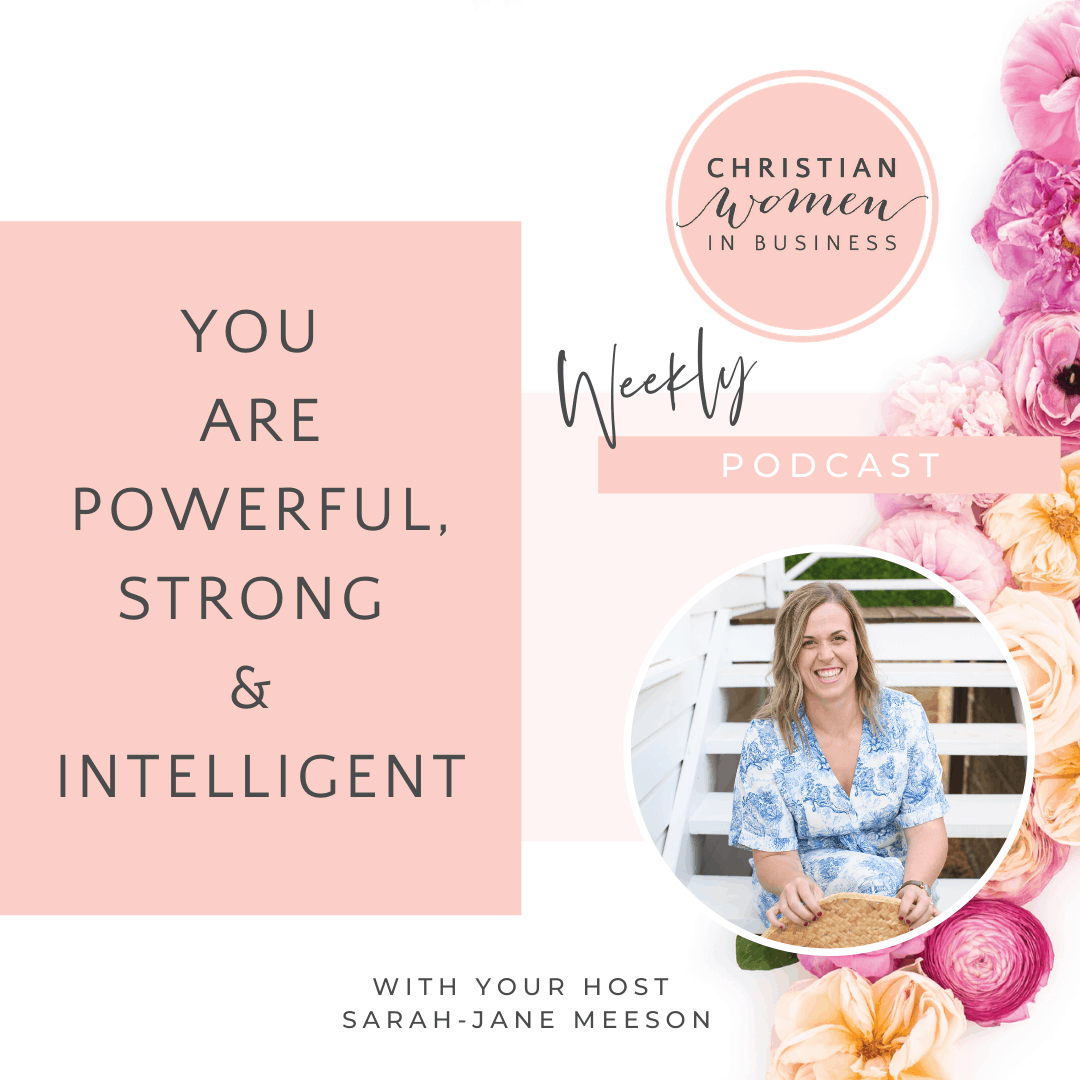 In this podcast, SJ shares 5 tips on how businesses can adapt, embrace and navigate the changes happening in the world.  
Look at what is still open and how can you help them.
Don't stop your marketing. Keep marketing as you normally would.
How can you adapt your business? Are there aspects of your business that you can take online?
Know that you have what it takes.  You are adaptable to change. This is a great opportunity to grow as a leader.
Take a rest and make sure you are looking after yourself.
Reminder:  You are a powerful, strong and intelligent woman and you have the Holy Spirit with you.
Are you ready to join a community like no other?
We've created a sisterhood of Christian women in business who are completely in love with God and encourage each other on a daily basis with their businesses. 
If you're after some Godly support as you grow your business…
We invite you to become a part of this amazing, heart felt community by clicking the button below <3
MEMBERSHIP INTAKES ARE OPEN !!! WE CAN'T WAIT FOR YOU TO JOIN.

Founder Sarah-Jane Meeson was given a word to inspire women. Since then, Sarah-Jane dreamed about how she could inspire women and unite them together. She knew it was going to be for God and she knew she had a passion for business and just to see people thrive and be all that they can be: no matter what past they've had, no matter how much money or where they come from. It's about them being the best person they can be for God and to help share their story of how God has worked through their life and business.
After chatting with a girlfriend and sitting on the idea for a while, God kept prompting her heart to bring this movement of women together. After some time, Sarah-Jane knew what she needed to do; she bit the bullet and now here it is. Christian Women in Business – a movement of Christian women pushing forward for God in their businesses … and it's great!