240 Real Conversations About God, Business and Business Besties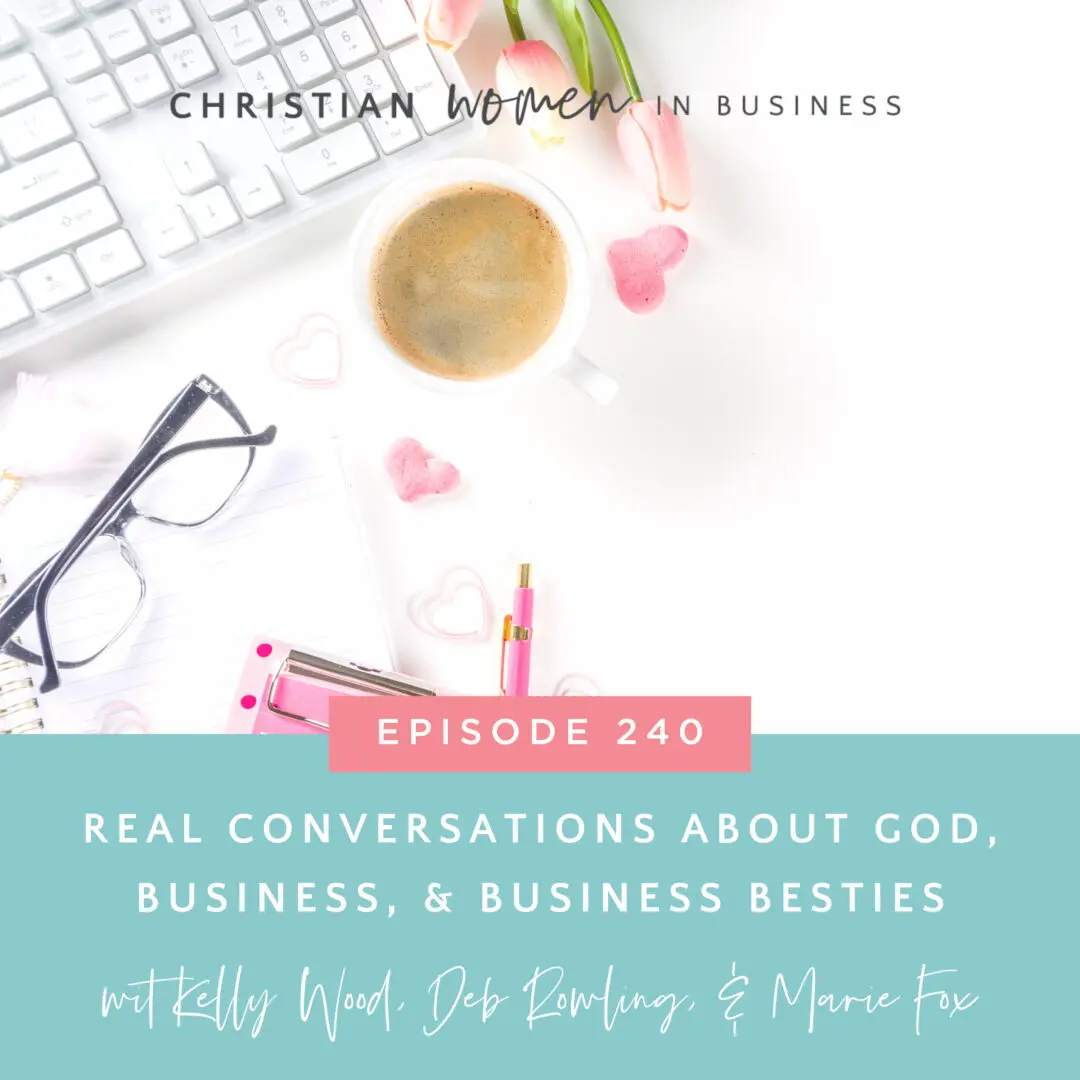 This week we're going to do something a little bit different. We have three of our community members and co-working leaders taking the podcast reigns.
Join, Kelly, Marie and Deb who have some real, deep conversations about business, God, and community and how important Godly community is the importance of getting good Godly women around you and how having God impacts running your business in such important, impactful ways.
How you can get in contact with these ladies…
Ways you can get involved: