#41 CS6 – CELEBRATING JESUS — CHRISTMAS DAY SPECIAL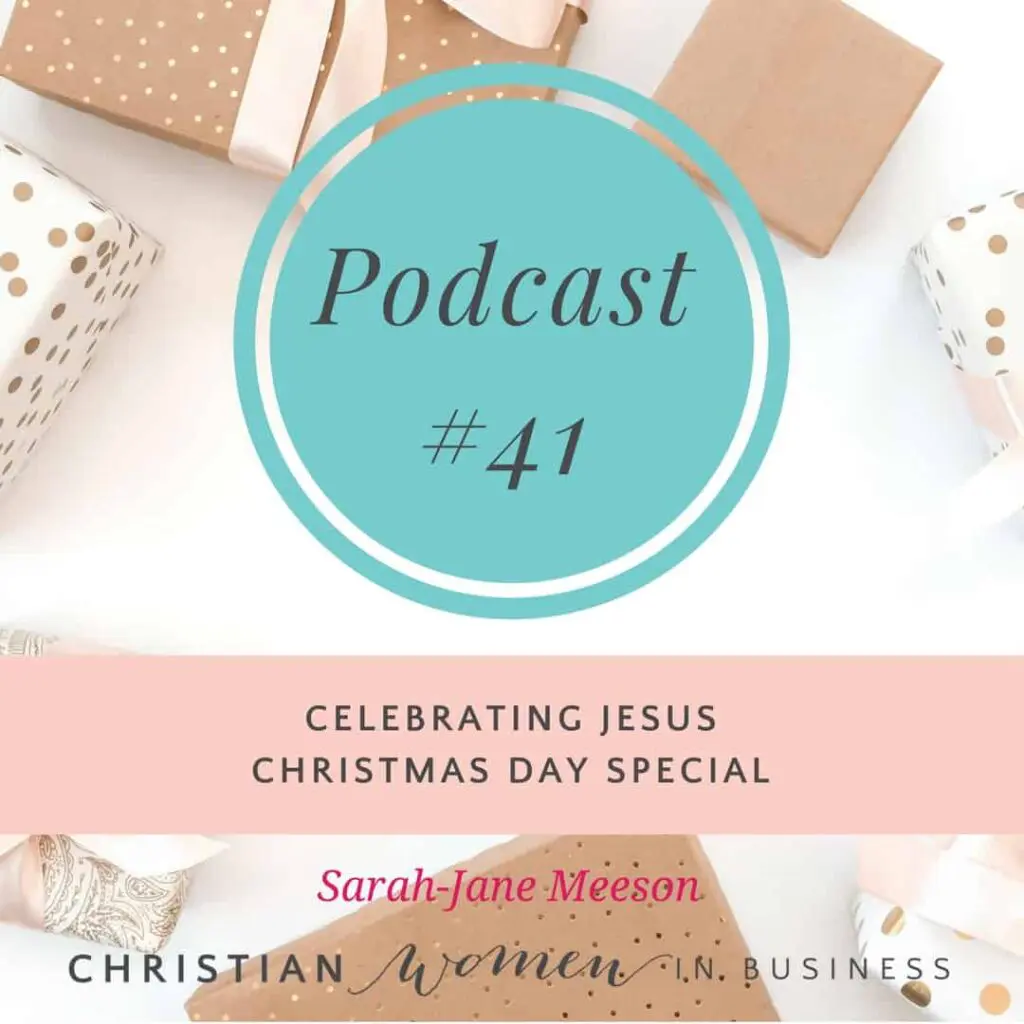 James 5:11

We consider those blessed who remained steadfast.

The Message Version

Take the old prophets as your mentors. They put up with anything, went through everything, and never once quit, all the time honoring God. What a gift life is to those who stay the course! You've heard, of course, of Job's staying power, and you know how God brought it all together for him at the end. That's because God cares, cares right down to the last detail.
This year has been a pretty big year in the land of the spiritual realm across Australia.
Let us reassure you, it's ok to stand up for the values in your business.
God wants us to do that!
Love, joy, peace, kindness, goodness, faithfulness, gentleness. Galatians 5:22
2018 is going to be a year for Christians to rise to the occasion and standing steadfast for what we believe is going to be a big part of our roles as Christians.
Jesus came to us this day, not to condemn, but to free.
When I was preparing for this podcast today, I asked God what He would like me to talk about and Deuteronomy came to mind.
Deuteronomy 1:21

21 See, the Lord your God has given you the land. Go up and take possession of it as the Lord, the God of your ancestors, told you. Do not be afraid; do not be discouraged."
God give us territorial land in our businesses, which is ours to take hold of and calm authority over.
Just like when Moses was on his mission to claim the land that God had given him, we are on our mission to claim the land that God has given us.
Take this as a warning this year to remain steadfast, claim the land that God has given you and take authority over it. God wants and needs us to stand firm in our faith and rise up.
Make 2018 your year and take authority throughout the land that God has given you.
We are just a week away from our first intakes of 2018. These will happen in the first week of January! We'd love to invite you to be part of a community that is steadfast in God and in the Word throughout our businesses. Get your applications in this week if you can, we look forward to helping you align your business with God throughout 2018.
Speak to you next year!