#63 Why is it important for christian women in business to get into God's word?
A funny story 
<3 
Please help me share the love and share this with your friends xx   In this video, I share with you a funny story about our podcasts, why we've been dealing with Spiritual Warfare and Business. Why in our next few podcasts we're going to be dealing with the awkward conversation and answering questions we've been getting in about:
+ Dealing with homosexual customers
+ How to deal with witches that approach you for business
+ And any other stuff that God wants us to share as we go through it.
If you're seeking God and want step into the role God has given YOU on this earth as a business owner come, we're hosting a FREE 6-week Bible Study Challenge for Busy Business Owners teaching them HOW to get into the word of God so you can be prepared for anything in your business.
It's too much of a high risk these days not knowing how to get into God's word as business owners.
This is kingdom business baby and Jesus is just getting warmed up! 
<3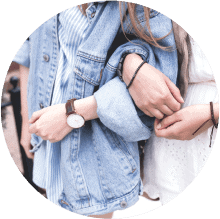 We're open for membership intakes and would love to invite you to become a member. It's time for you to join a community of like minded women.
Founder Sarah-Jane Meeson was given a word to inspire women. Since then, Sarah-Jane dreamed about how she could inspire women and unite them together. She knew it was going to be for God and she knew she had a passion for business and just to see people thrive and be all that they can be: no matter what past they've had, no matter how much money or where they come from. It's about them being the best person they can be for God and to help share their story of how God has worked through their life and business.
After chatting with a girlfriend and sitting on the idea for a while, God kept prompting her heart to bring this movement of women together. After some time, Sarah-Jane knew what she needed to do; she bit the bullet and now here it is. Christian Women in Business – a movement of Christian women pushing forward for God in their businesses … and it's great!