#65 God's Unfailing Wisdom For Your Business
This week,  Kaye shares God's faithfulness and goodness in her business.  She shares her journey and how it was all God's wisdom for her from the beginning. Learn a few tips from her and from SJ that we can all apply in our own businesses.
Five Business Tips:
1. Ask God's unfailing wisdom – Take yourself out and away from your computer and doing stuff – God will speak to you then about ideas.
2. Find your God-given calling and passion and use it to bless people with.
3. Build relationships in everything that you do – Genuine relationships that aren't just about making money. Every day pray to God and ask Him, "Lord, who can I be a blessing to today?"
4. Don't be afraid to talk about God in our businesses.
5. Find a mentor in your community that will support you and your mission.
Bible Verse for this season: Colossians 3:23 "Whatever you do, work at it with all your heart, as working for the Lord, not for human masters, since you know that you will receive an inheritance from the Lord as a reward.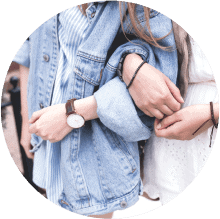 We're open for membership intakes and would love to invite you to become a member. It's time for you to join a community of like minded women.