Are You Willing To Be Everything That God Wants You And Your Business To Be?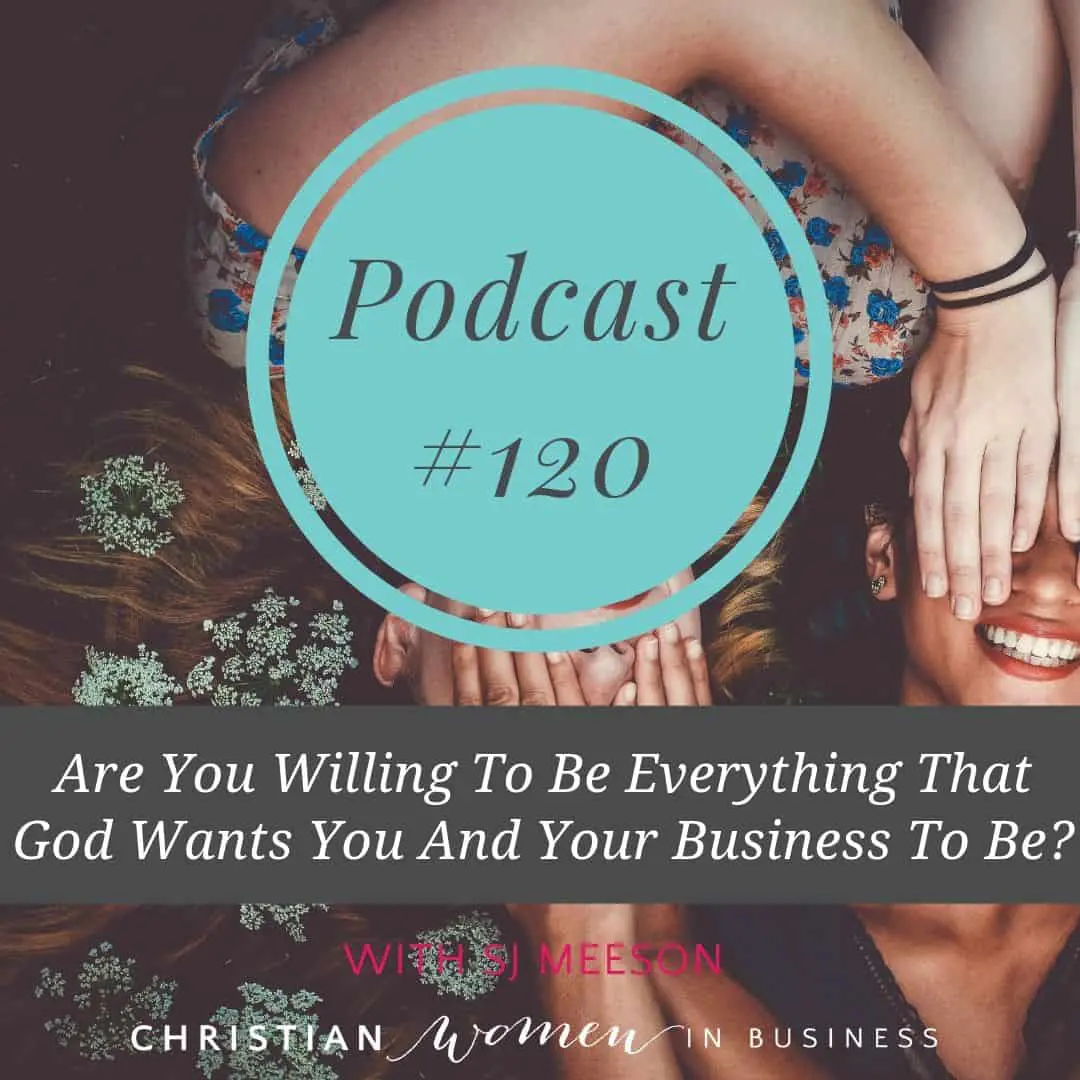 I'm so excited because this week our membership intakes are open!!! If you're a passionate woman who owns a business or your maybe you're in leadership or work in a business this community of like-minded women is for you!
One of the most valuable things our members have told us that they love about their membership in knowing that they have a community of like-minded women, who understand God & business to rely on when they need it.
If they have a question about business, they feel like they can ask for help.
If they need prayer, they pop their prayer request to the group, and we pray for one and other.
If you're after a community like this then we are your tribe!
I invite you today, if God is pulling at your heart and you'd like to be part of a Holy Spirit, Christ centred community to pop your application in.
Either visit our website and click "Join" on the top menu, or visit the link in this podcast article and it will direct you to it. On that page will show you all the different membership levels available and the investment involved. We have something available for every budget!
I can't wait to introduce you to your tribe!
PS. If you're wanting to keep up to date about when our intakes are happening and monthly updates, please feel free to join our Heart Mail and we will keep in touch.
Are you ready to join a community like no other?
We've created a sisterhood of Christian women in business who are completely in love with God and encourage each other on a daily basis with their businesses.
If you're after some Godly support as you grow your business…
We invite you to become a part of this amazing, heart felt community by clicking the button below <3

Founder Sarah-Jane Meeson was given a word to inspire women. Since then, Sarah-Jane dreamed about how she could inspire women and unite them together. She knew it was going to be for God and she knew she had a passion for business and just to see people thrive and be all that they can be: no matter what past they've had, no matter how much money or where they come from. It's about them being the best person they can be for God and to help share their story of how God has worked through their life and business.
After chatting with a girlfriend and sitting on the idea for a while, God kept prompting her heart to bring this movement of women together. After some time, Sarah-Jane knew what she needed to do; she bit the bullet and now here it is. Christian Women in Business – a movement of Christian women pushing forward for God in their businesses … and it's great!