Building Godly Leaders Around the World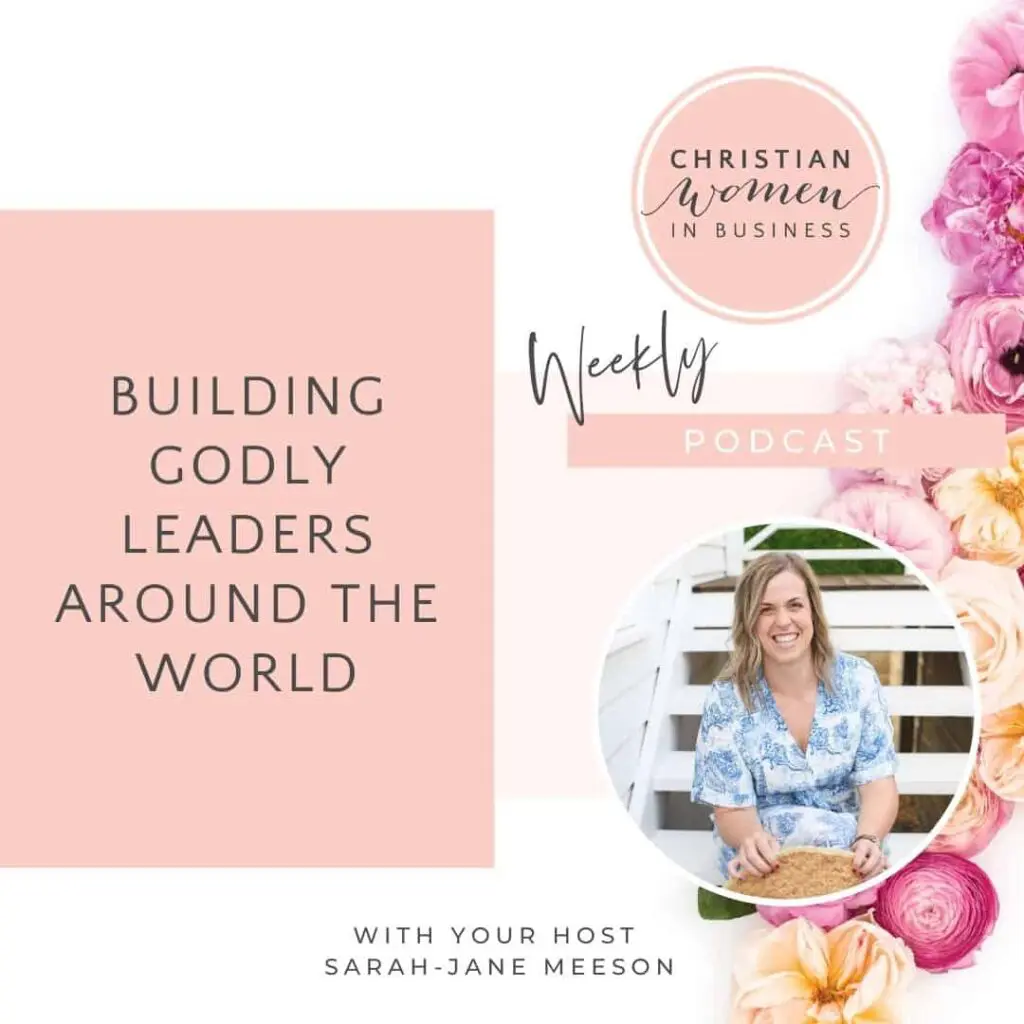 In this podcast, SJ introduces our NEW website and shares the amazing story of how Christian Women in Business and Leadership came about.
SJ originally just created Christian Women in Business in 2017, a community and directory for Christian Women who own businesses to come and encourage one another in their business journey, strengthen themselves through the Word of God and unite them together because we know we are stronger in numbers.
Then in 2020, she began to wonder if there were more of her out there who felt like they were in leadership (maybe accidentally), on a mission bigger then themselves who might not be in business or who might own a business but feel like they're not just developing a business to support themselves or their families but building something a whole lot bigger.
Read more about the Christian Women in Leadership here.
It's conference this week  and there's only 2 more days after today to grab your virtual ticket .
(Tickets close Wed night)

What will you get as a Virtual Attendee?

 A Virtual Goodie Bag filled with conference goodness
 Two days access to all conference and retreat sessions apart from Sat night.
 Networking opportunities through our virtual conference software.

Yes, you literally sit at an online table and can interact with your new friends .

Grab your ticket now through the link below .

We can't wait to see you there 

SJ xx
Founder Sarah-Jane Meeson was given a word to inspire women. Since then, Sarah-Jane dreamed about how she could inspire women and unite them together. She knew it was going to be for God and she knew she had a passion for business and just to see people thrive and be all that they can be: no matter what past they've had, no matter how much money or where they come from. It's about them being the best person they can be for God and to help share their story of how God has worked through their life and business.
After chatting with a girlfriend and sitting on the idea for a while, God kept prompting her heart to bring this movement of women together. After some time, Sarah-Jane knew what she needed to do; she bit the bullet and now here it is. Christian Women in Business – a movement of Christian women pushing forward for God in their businesses … and it's great!