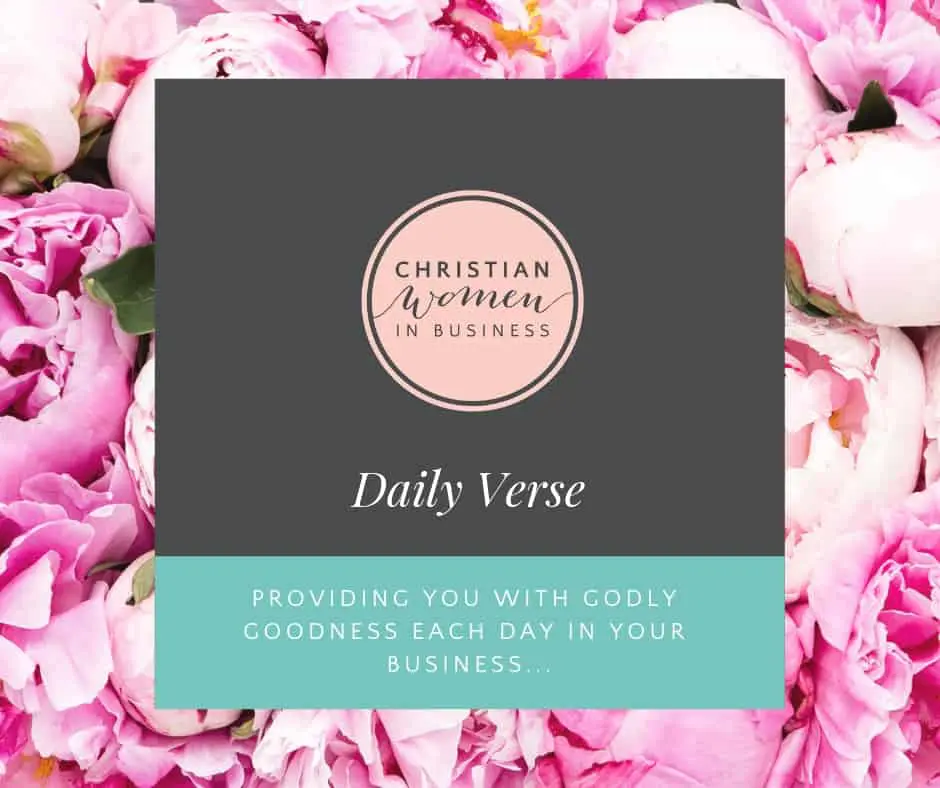 Humble yourselves, therefore, under God's mighty hand, that he may lift you up in due time.

1 Peter 5:6
Everybody wants to be exalted. We all want to be glorified. Maybe we wouldn't say so. Maybe we don't feel it all of the time.
But part of the motivation for living according to the world system is to get exaltation for ourselves. This comes in having the things we want, getting the respect we feel we deserve, or living in the comfort and pleasure we crave.
God asks us to quit the world's way of pursuing those things. Instead, He calls us to trust Him to exalt us when the time is right without trying to get that glory for ourselves.That requires real humility.
We agree not to make our daily lives about ourselves, and our God promises to make it about us when and how He sees fit. That's how Jesus lived, after all.
God calls us to walk that same path: Humility today, God's glory forever. (Bible Reference)
How are you applying this truth in your business lovely?
Much love,
Team CWIB xx
Are you ready to join a community like no other?
We've created a sisterhood of Christian women in business who are completely in love with God and encourage each other on a daily basis with their businesses. 
If you're after some Godly support as you grow your business…
We invite you to become a part of this amazing, heart felt community by clicking the button below <3
MEMBERSHIP INTAKES ARE OPEN!!! WE CAN'T WAIT FOR YOU TO JOIN.