Five Powerful Benefits To Using Content Marketing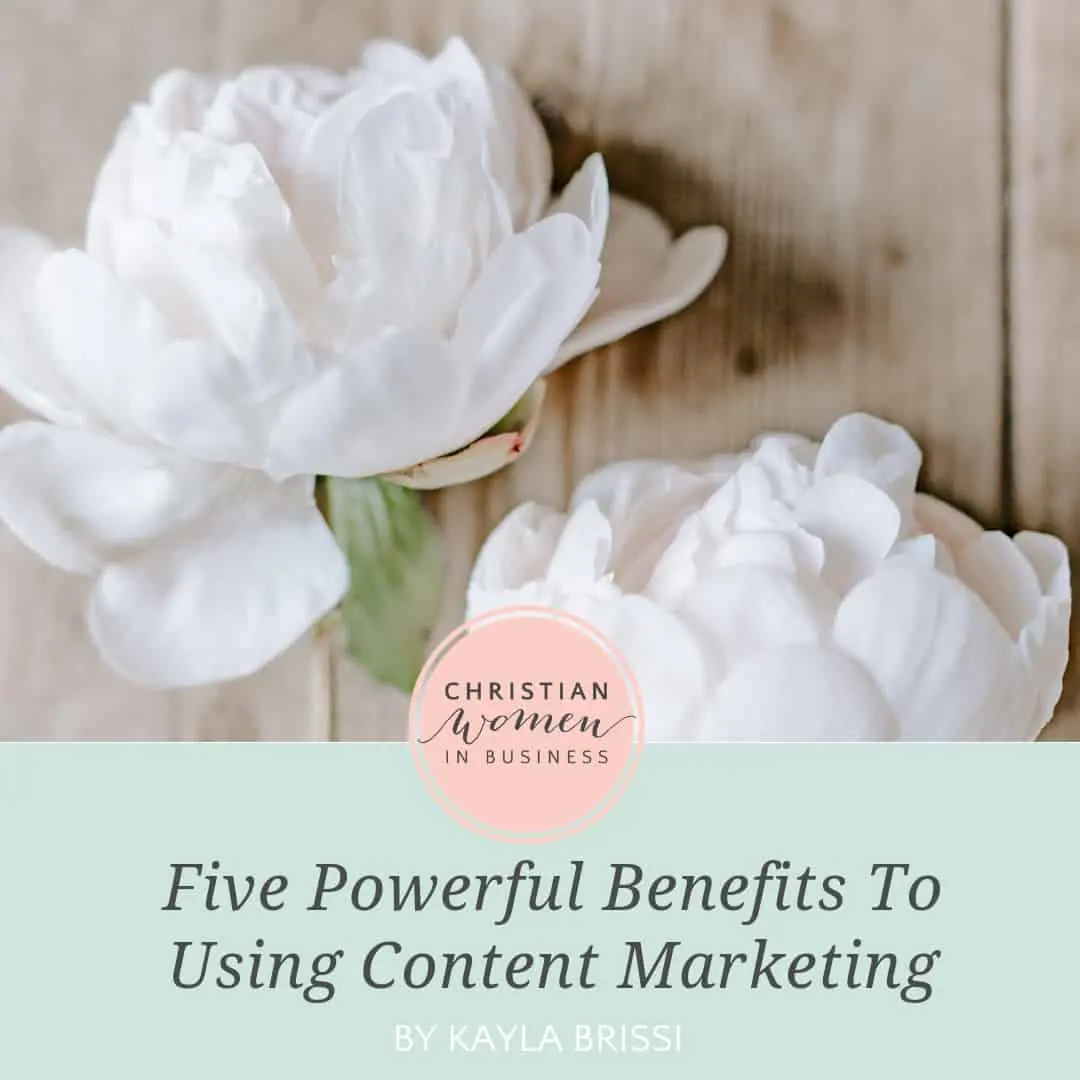 Content marketing may seem like a buzzword to many but it is one of the most important components of your marketing strategy, in my opinion, that is often underutilized. Most business owners aren't quite sure what it is or how it could benefit their business and as a result, they focus their efforts elsewhere and wonder why their marketing isn't giving them an ROI.
It is also a misconception that only certain businesses can benefit from content marketing. That really couldn't be further from the truth. Every business can use it! It doesn't matter if you are an online service provider, a local brick and mortar store, an author, speaker, or even in MLM. Every business in every industry can use content marketing!
With that said, let's break content marketing down so that you can fully understand the power of it and why should be using for your business.
What is content marketing?
According to the Content Marketing Institute, "Content marketing is a strategic marketing approach focused on creating and distributing valuable, relevant, and consistent content to attract and retain a clearly defined audience — and, ultimately, to drive profitable customer action."
 In short, content marketing literally touches every aspect of your marketing. It includes your social media, email marketing, website, blogs, and video, just to name a few.
 Content marketing is typically shared via 4 different mediums:
Text
Graphic
Audio
Video
As you can see, content marketing is too important to be underutilized or misunderstood.
What are the benefits of content marketing?
There are several benefits to utilizing content marketing as a business owner but for now, let's focus on what I consider to be the five most powerful benefits to using it for your business.
Increases the visibility of your business and creates brand awareness.
Helps you to build authority, credibility, and positions your business as an expert in your industry.
Develops relationships with your customers, clients, and prospects and builds a community.
Provides value to your prospects and helps move them through the customer value journey more quickly.
Generates quality leads for your business, increases sales, and profits.
Why does a business need a content marketing strategy?
 A content marketing strategy is the process of developmenting, creating, planning, and delivery of content to your audience through various mediums.
The purpose of a content marketing strategy is to create compelling, engaging and meaningful content that provides value in order to attract the target audience for a business.
Your prospects goal is to find answers to their problems, not to specifically find your business.
Here is why a business needs a content marketing strategy.
Content influences a prospect's decision to make a purchase.
 According to GroupM, 86 percent of buyers conduct non-branded search queries. Think about how impactful that would be for a business.
They also stated that 93 percent of all consumers search before making a purchase. This is proof that prospects are online searching for valuable content to educate and inform prior to making a purchase.

Content increases the prospect and user experience with the brand.
Content builds trust with a prospect and creates brand loyalty.
 In my opinion, content marketing is the lifeline of your business!
Now that you know what content marketing is, its benefits, and why a business should implement a content marketing strategy, it is time to put all of this information to use by creating a content marketing strategy for your business.
 Answer in the comments: What were your key takeaways from the article and what questions do you have about creating your first (or next) content marketing strategy?