Remaining With God In Your Business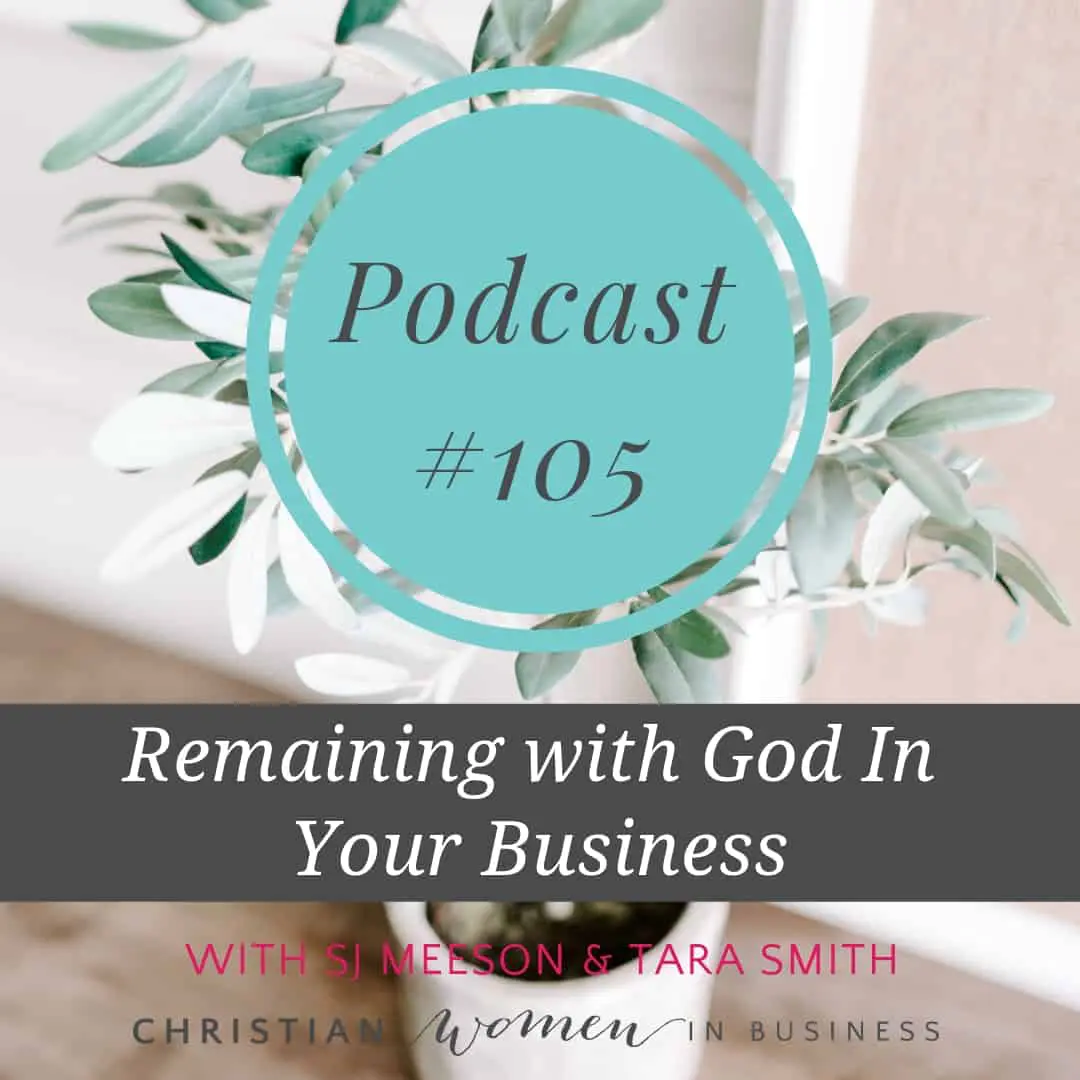 Coming up we have a Live Q&A on the FB page 11am Tuesday 19th March Sydney time! Mark your calendars ♥
Our guest for this episode –> Tara Smith is a pastor's wife, mother, educator and author with a heart for encouraging women and keepin' it real. When she's not spending her days teaching 6 year olds how to read, she's home wiping up messes, kissing booboos, and dating her husband. She writes from her humble California based home in a coffee and Crayola stained journal, and she wouldn't have it any other way.
Tara's top 5 tips:
You have to decide to go for it – fear can keep us in a place of comfort, then commit it prayer.
Put one foot in front of the other – Just keep on going.
Put blinders on – there will always be other people that have been doing it longer then you
Thanking God for unique ways God is blessing you on your journey.
Connect with like-minded people and support each other. Build genuine connections.
Her life verse:
Philippians 4:5-10
Let your gentleness be evident to all. The Lord is near. Do not be anxious about anything, but in every situation, by prayer and petition, with thanksgiving, present your requests to God. And the peace of God, which transcends all understanding, will guard your hearts and your minds in Christ Jesus.
Finally, brothers and sisters, whatever is true, whatever is noble, whatever is right, whatever is pure, whatever is lovely, whatever is admirable—if anything is excellent or praiseworthy—think about such things. Whatever you have learned or received or heard from me, or seen in me—put it into practice. And the God of peace will be with you. I rejoiced greatly in the Lord that at last you renewed your concern for me. Indeed, you were concerned, but you had no opportunity to show it.
Her verse for this season:
John 15:4
Remain in me, as I also remain in you. No branch can bear fruit by itself; it must remain in the vine. Neither can you bear fruit unless you remain in me.