The Balance Between Focusing on Business & Focusing on Christian Walk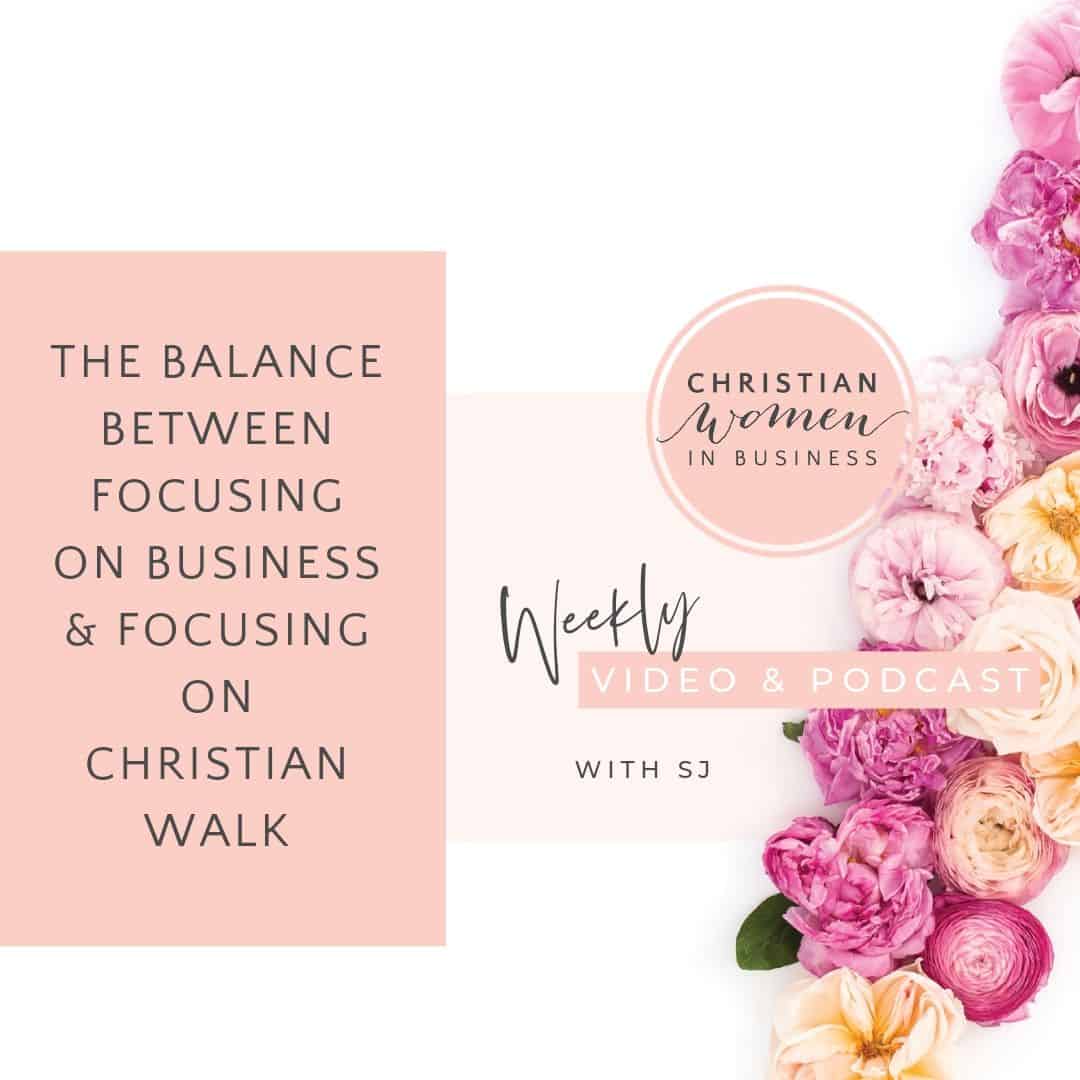 Do you ever feel like you need to separate your faith and business? Maybe you've never combined God and Business before? Maybe you're not sure if you should combined faith and business?
A couple of weeks ago, we finished our 6 Week Bible Study Challenge and one of the topics that someone put in to study was "knowing the balance between focusing on business and focusing on Christian walk."
I thought this was interesting because why should they be separate? Being in business as a Christian doesn't mean that when we walk through the doors of our shop or turn on the computer that we should suddenly forget about God.
At the same time, when we are reading our bible, it doesn't mean that we should be thinking only of our life outside of our business while we read it.
Building our businesses and growing as a Christian I believe should go hand in hand. God will use situations in our businesses to strengthen our faith, strengthen our relationship and trust in Him. For example, knowing that our money doesn't come from our businesses but from God, our businesses are just a channel for God to use to give us the money we need.
Each week, in our businesses I think it's vital for you to have a meeting with God and get your prayer on. Read the bible, speak verses over your business, pray over your business and for your teams. Pray for your clients.
At the start of staff meetings pray, when you go to meet a client about a deal, pray before you go.
As Christian women in business, it's our job to focus on the both together. Surrender your business to God and let Him grow you and learn God's wisdom and knowledge, ask the Holy Spirit for help, He's not just there on a Sunday, He lives inside you and in everything you do in your life and your business the Holy Spirit is there.
Conference Early Bird Tickets are going up at the end of July if you're thinking about coming this is the lowest price you will get them. We have some amazing speakers lined up and the theme for the conference and the same topic we're going to be chatting about over the next couple of weeks is Supernatural Business.
Are you ready to join a community like no other?
We've created a sisterhood of Christian women in business who are completely in love with God and encourage each other on a daily basis with their businesses.
If you're after some Godly support as you grow your business…
We invite you to become a part of this amazing, heart felt community by clicking the button below <3
Founder Sarah-Jane Meeson was given a word to inspire women. Since then, Sarah-Jane dreamed about how she could inspire women and unite them together. She knew it was going to be for God and she knew she had a passion for business and just to see people thrive and be all that they can be: no matter what past they've had, no matter how much money or where they come from. It's about them being the best person they can be for God and to help share their story of how God has worked through their life and business.
After chatting with a girlfriend and sitting on the idea for a while, God kept prompting her heart to bring this movement of women together. After some time, Sarah-Jane knew what she needed to do; she bit the bullet and now here it is. Christian Women in Business – a movement of Christian women pushing forward for God in their businesses … and it's great!