10 Best Christian Podcasts for Women: Your Guide to Spiritual Growth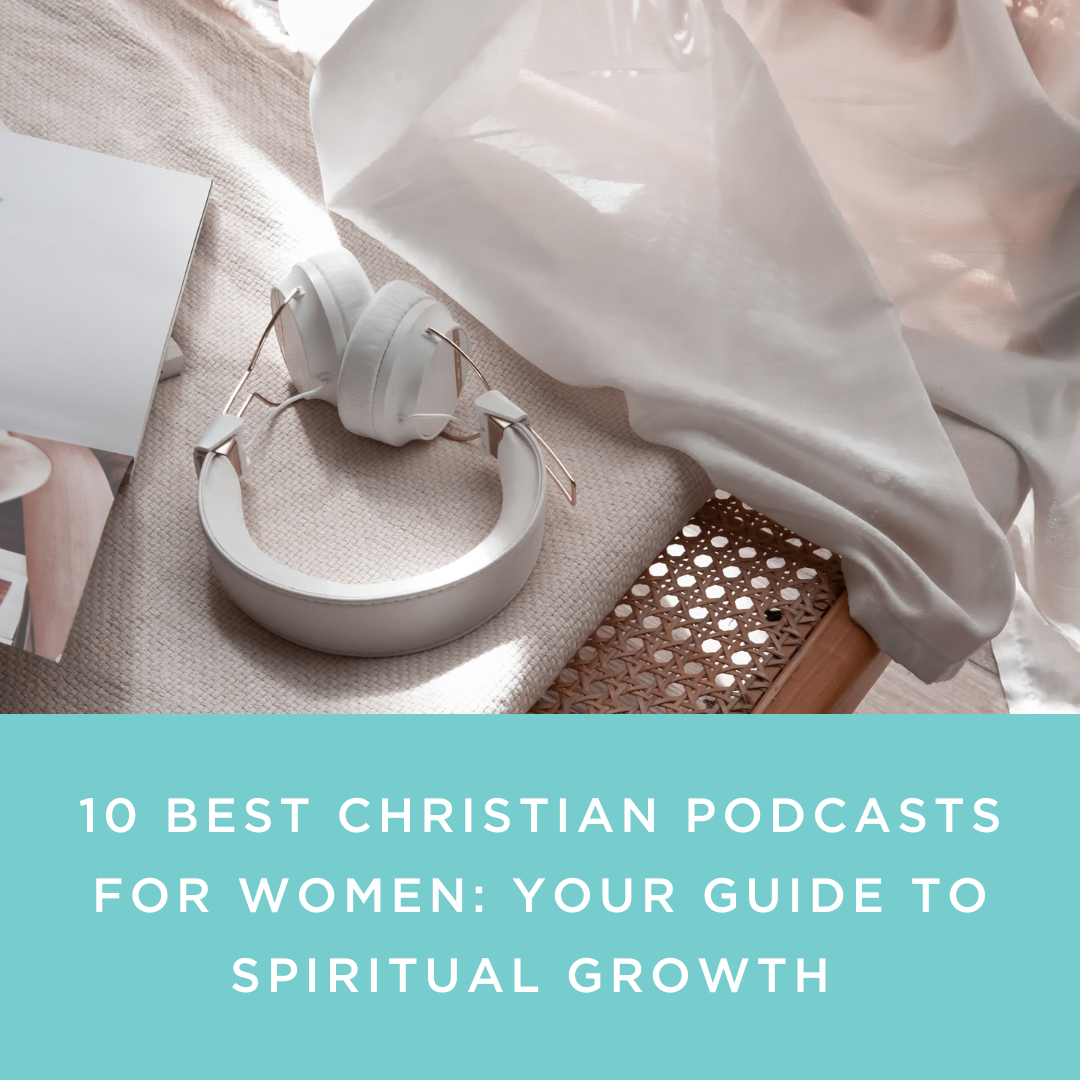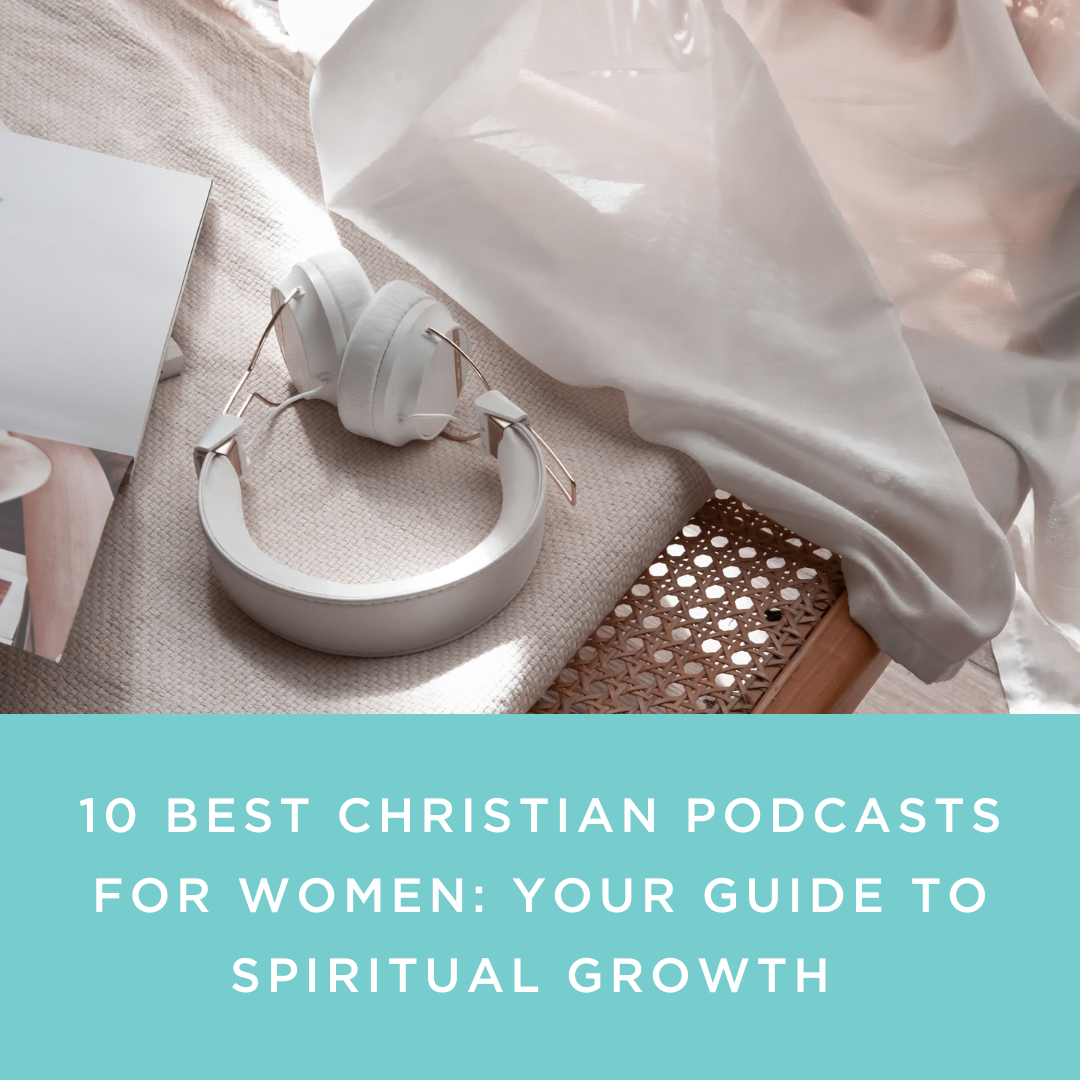 Hey Lovely!
Are you an incredible woman seeking to enhance your spiritual journey and take your business skills to the next level? Get ready for a captivating audio expedition into the world of female-oriented Christian podcasts. Prepare yourselves to embark on an awe-inspiring journey of faith development, self-empowerment, and unwavering motivation that will captivate your spirit and leave you profoundly inspired!
What Are Christian Women Podcasts, And How Do They Help?
Join us on a journey as we delve into the captivating world of Christian women's podcasts. Prepare to uncover the myriad ways in which these insightful programs can truly enrich and transform your life. Picture an exquisite blend of inspiration, guidance, and camaraderie – a virtual gathering with your spiritual confidante.These podcasts cover a range of subjects, including spirituality, leadership, relationships, business, and personal development.
You might be wondering why you should tune in. 
Allow us to tell you why it's worth your while:
1. They Can Remind You To Stay Obedient To God In Conducting Business.
Are you feeling overwhelmed by the demands of the business world while trying to stay true to your spiritual beliefs? Don't worry, because we have the perfect solution for you! Our podcast offers a carefully curated collection of episodes that are specifically created to guide you through the intricacies of the business landscape while helping you prioritize your connection with God. Get ready to learn important lessons on how to conduct business aligning with His teachings.
This podcast delves into the art of setting goals and the subsequent dismay that arises when we fail to accomplish them. It explores the disheartening notion of goal-setting becoming a source of disappointment, discouraging us from even considering new and innovative pursuits. Through insightful conversations, this podcast delves deep into the realm of disappointment, helping us navigate and adjust to the pressures of business and the expectations placed upon us, all under the guidance of a higher power.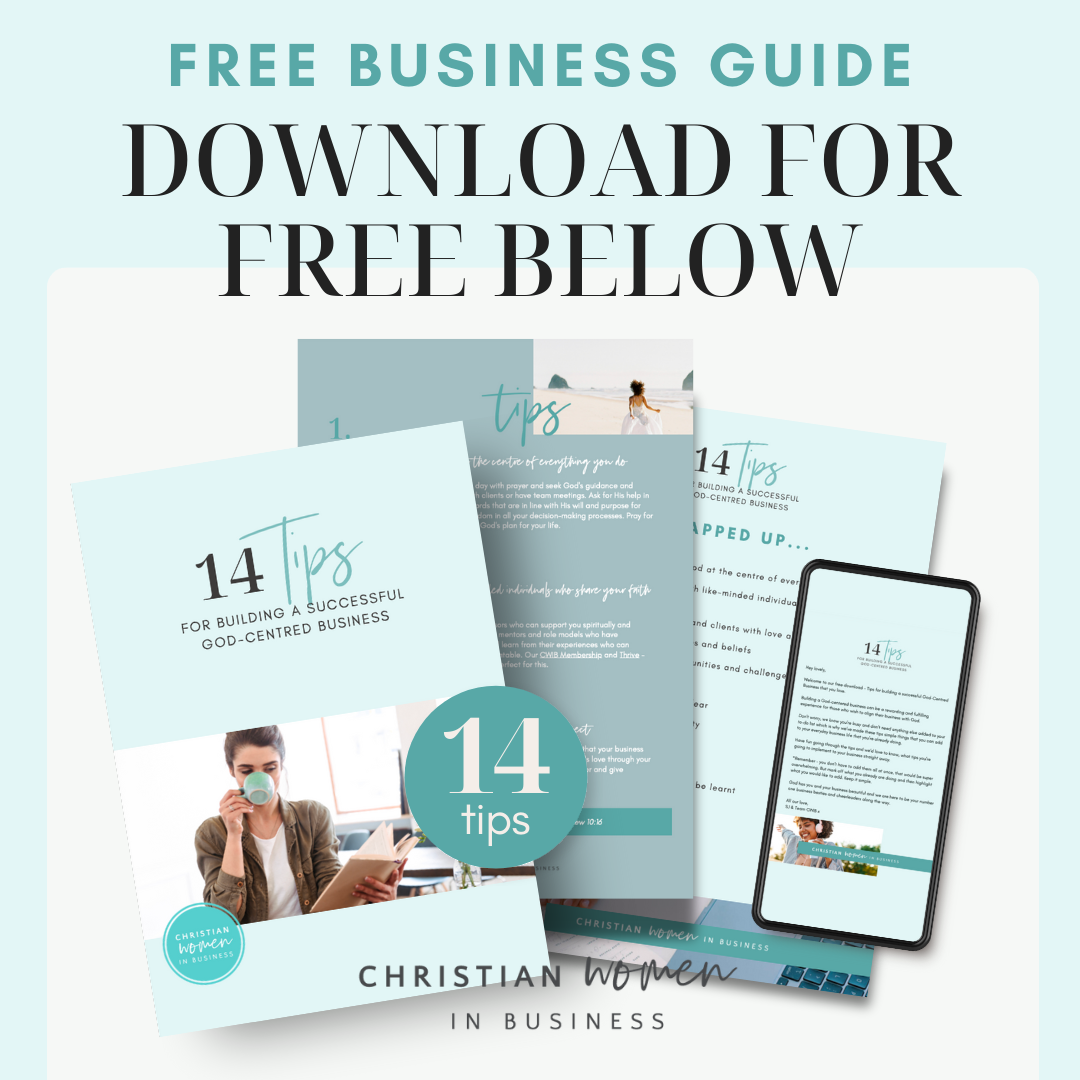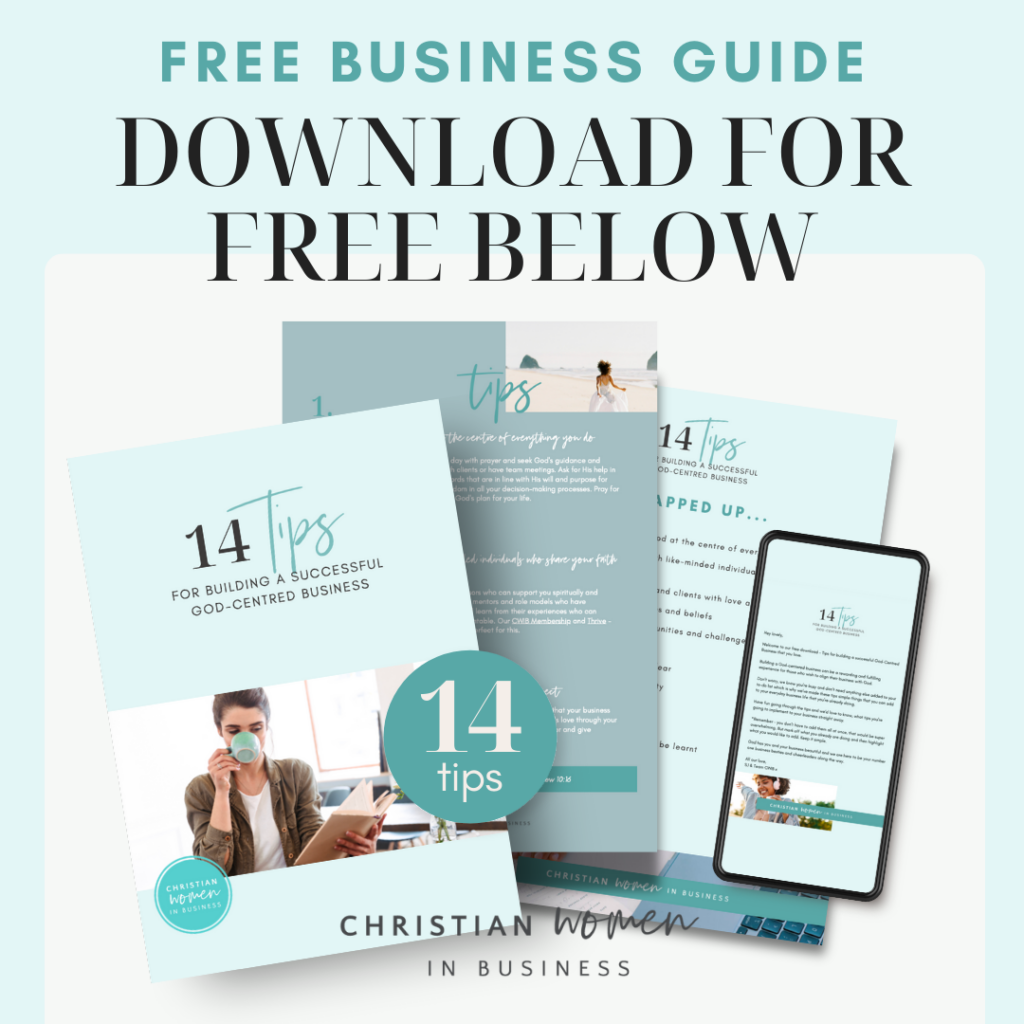 Are you a Christian woman in business looking to build a successful business that is centred around God? Here is a helpful download to help you get started!
Download your copy today...
By signing up you'll will receive your free copy of our PDF and be subscribed to our Heart Mail, where we share tips and tricks to help you grow your God-centred business.
2. They Prepare You To Think Big With God
Let's be honest – we all harbor grand dreams and ambitions. Yet, imagine this: what if we were to reveal to you that you can reach even greater heights with the powerful presence of God at your side? By immersing yourself in these captivating podcasts, you will gain a an unwavering and profound divine outlook that propels you to aim even higher, visualize even larger dreams, and ultimately conquer not only the very goals you have always envisioned, but also surpass them with unparalleled determination and unwavering faith.
In this episode, we have the pleasure of hearing from an incredible speaker at the conference, Wendy Simpson. Wendy is a true force to be reckoned with, fearlessly questioning the norms and envisioning what has yet to materialize.
Wendy's talk is filled with captivating stories about property development, faith, overcoming cancer, and the power of dreaming big with God's guidance.
3. They Can Help You See And Overcome Obstacles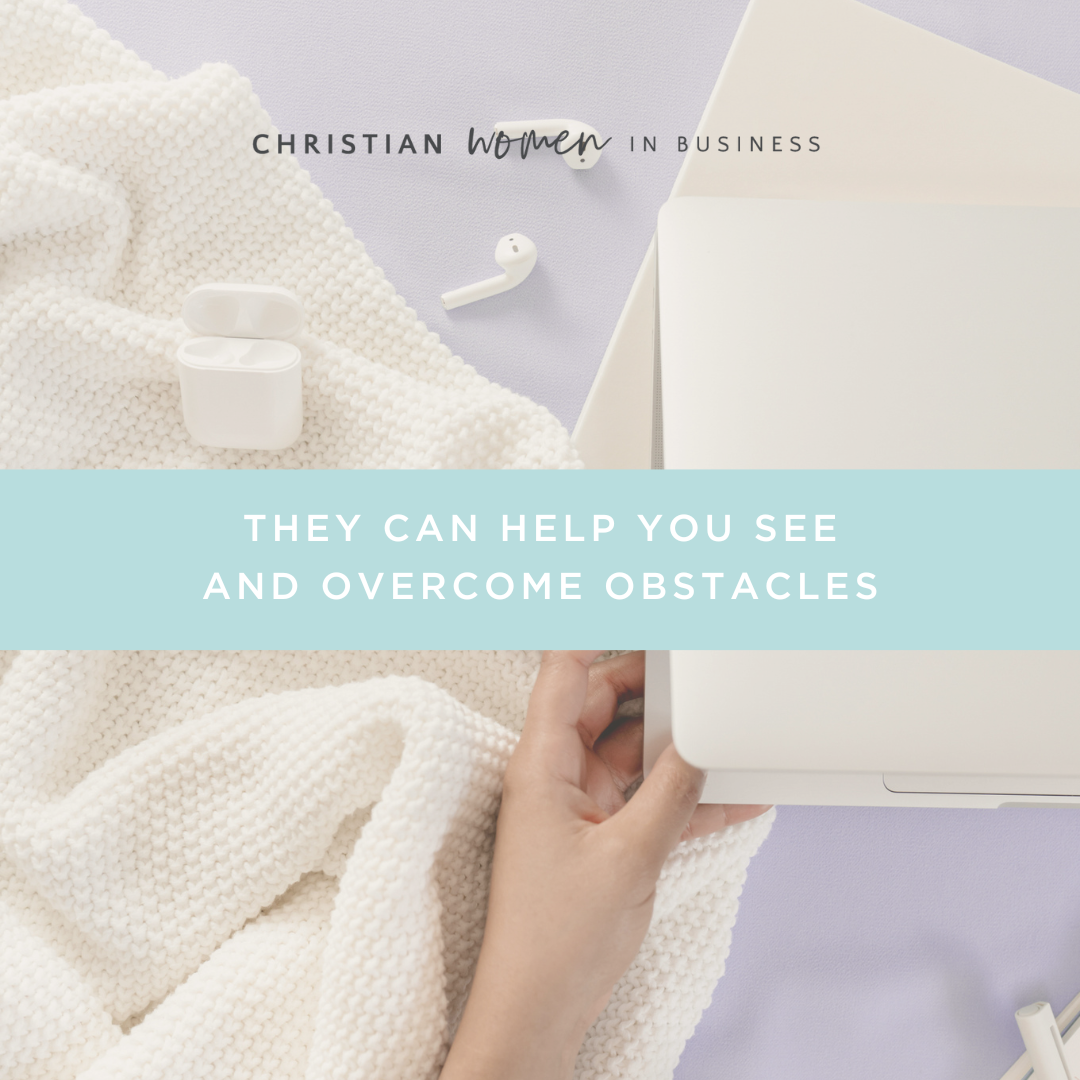 Obstacles and challenges may often feel like unwelcome guests at a business party. However, these podcasts have the power to be your secret weapon in not only identifying but also conquering those hurdles. By listening to them, you will gain valuable wisdom and faith, empowering you to face any challenge with determination and resilience.
What obstacles are preventing you from achieving your dream? What is holding you back from taking action? What is stopping you from setting the necessary boundaries?Answer these questions after listening to the podcast episode
4. They Can Show You How To Regain And Maintain Trust In Your God-Given Team
Listening to these podcasts can help you learn how to establish and sustain trust within your team. They also emphasise the importance of maintaining your faith while building trust among team members. Remember, a team that prays together tends to stay together.
In this episode, Sarah-Jane discusses  the importance of leaning into trusting your team that God has blessed you with to assist in managing your business effectively, and strategies that can be employed to cultivate and strengthen that trust right from the very foundation
5. They Can Educate You On How To Manage Burnout And Make Tough Decisions
Don't let burnout and tough decisions weigh you down. These podcasts are here to equip you with the necessary tools and strategies to conquer burnout and confidently make those difficult choices, all while staying connected to your faith.
In this extraordinary podcast, SJ dives deep into powerful strategies that will not only help you recover from burnout, but also enable you to skilfully manage your business and leadership responsibilities. Discover how to make difficult decisions in a way that reflects godly principles. Listen as SJ shares heartfelt insights and be inspired to embrace the blessings that await you.
6. They Can Steer You Into Navigating Social Media As A Christian
Navigating social media can be a daunting task, especially when you strive to uphold your Christian principles. Luckily, these podcasts are here to serve as your guiding light in the tumultuous ocean of the digital realm. They will equip you with the necessary tools to genuinely and powerfully present your faith to the online world.
Are you experiencing discomfort in terms of expressing your Christianity on social media? Or perhaps you're uncertain about whether you should incorporate your faith into your social media presence? If either of these situations resonates with you, then this podcast is tailored specifically for you. 
7. They Can Teach You How To Lead By Example In A Godly Way
Being a leader entails much more than simply issuing commands; it encompasses setting a precedent through personal conduct. Listen to these podcasts to gain valuable insights and effective strategies for becoming a guiding light for your team. Learn how to lead in a way that reflects your faith.
 Check out this incredible podcast where SJ unveils five incredible strategies to help you lead by example in a godly manner. Brace yourself for an awe-inspiring experience.
Walk before you talk

Remember your team is human; treat them like one. Life happens, things come up, the internet goes down, give them grace but keep them accountable.

Lead from the front, but feed from the back.

Be honest about things from the get-go.

Find what their love language is.
8. They Can Guide You On How To Handle Growth And Keep Your Faith
Experience the exhilaration of business growth, while ensuring that it never becomes an insurmountable burden. Immerse yourself in these captivating podcasts that will guide you on how to effectively manage and nurture your expanding enterprise without ever compromising your deeply-held beliefs.
This podcast dives into the details of CWIBL's backend and provides an honest account of the experiences. It aims to bring relief and comfort by reminding listeners that they are not alone. Recent developments include a successful conference, the launch of a new website, and the creation of a new app. If you feel overwhelmed, listening to this podcast may be beneficial.
9. They Can Direct You On How To Become An Effective Leader
Mastering the art of effective leadership is truly invaluable. Immerse yourself in these remarkable podcasts, designed to enhance and refine your unique leadership style. Explore the essential principles that harmonise with both your personal beliefs and your professional ambitions.
In this captivating podcast, SJ guides us through the inner workings of CWIB. It's a truly authentic and heartfelt journey that will surely provide solace and reassurance, knowing that you are not alone. Remarkable things have recently unfolded – from an incredible conference to the seamless transition to a new website and the development of an exciting new app, among many other endeavours behind the scenes! So, if you find yourself feeling overwhelmed, give this podcast a heartfelt listen and let yourself be showered with blessings.
10. They Can Reveal Insights On How To Be Brave As A Woman In Business
These podcasts will help you develop the courage needed to succeed in the fast-paced business world, empowering you to overcome challenges and achieve success as a woman in a highly competitive industry.
Have you ever experienced God's call to take bold steps of faith that make your knees tremble with fear? Sj and Lisa invite us to a place where our faith is nourished, where we can boldly step into the greater things that God has in store for us. Take a moment to listen and be inspired. May you be enriched and blessed ♥️
Empower Yourself Through Our Podcasts That Will Lead You To Growth And Spirituality

Exploring these amazing Christian podcasts tailored for women offers a remarkable chance to empower and elevate yourself in both your spiritual and professional endeavors. These podcasts provide a sanctuary of insightful and practical advice, enabling you to navigate and excel in both your personal and professional journey.With their enlightening content and empowering conversations, these Christian podcasts for women have the potential to become your invaluable companion on the path to growth and fulfillment.
So, what else are you waiting for? Get ready to be captivated, enlightened, and motivated. Elevate your business, embrace your faith, and embark on an extraordinary journey. Remember, success is not just a mere endpoint, but a way of life. And this remarkable collection of podcasts will be the park that will trigger  your transformation.
Become empowered as a woman leader in business, listen to the most meaningful podcasts here at Christian Women In Business!
These Christian podcasts designed for women hold the key to your success. They expertly combine spirituality, leadership, and personal development, creating a revitalising blend that will propel you toward greatness. So, do not hesitate to immerse yourself in these podcasts. Your transformative journey towards growth and spirituality begins at this very moment!